Boys take on Conner High School and end with thrilling outcome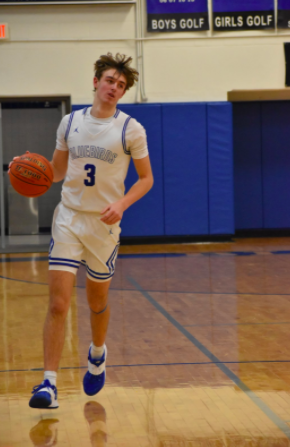 On Friday night, the boys varsity basketball team played the Conner Cougars, winning 77-67. 
     After the first quarter, the Birds had a good head start against the Cougars with a score of 12-11 and were able to maintain the lead throughout the whole game.
     The team was led by senior Sam Vinson with 21 points, nine rebounds, and five assists, senior Luke Muller with four three pointers, junior Zach Barth with four three pointers and seven assists, junior Oliver Harris with nine points, and sophomore Will Herald with four three pointers.
     Coach Kevin Listerman said, "We played very well and were unselfish. We did not shoot it well in the first half but did in the second half and that was the difference"
     The Birds will play Muhlenberg County at Rupp Arena on Thursday at 11:00 a.m. in the first game of the KHSAA Boys Sweet Sixteen tournament.
Leave a Comment