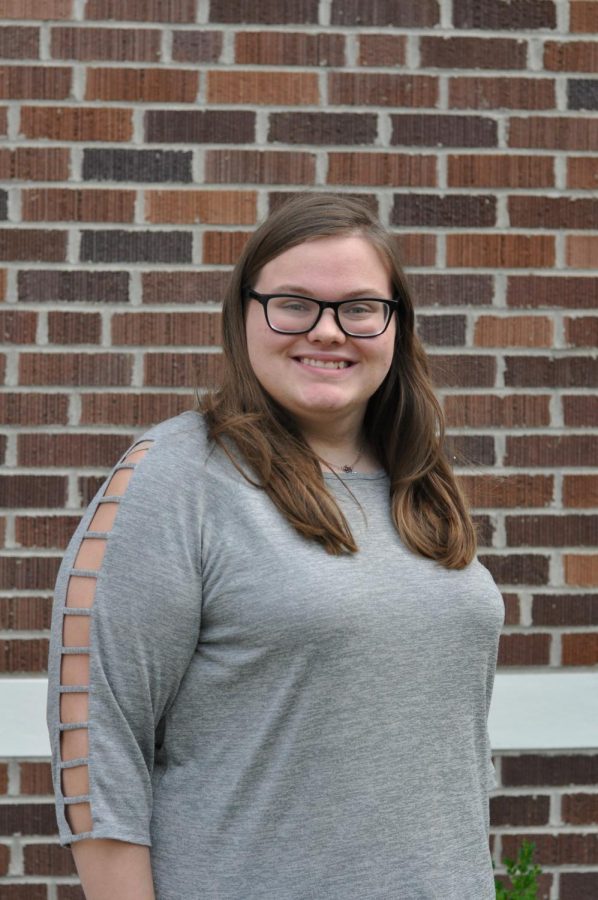 If Emrel had to pick one word to define her, that word would be creativity. Her mind is always racing with ideas. She always remembers her life being this way, with having ideas for characters for stories dancing in her head. She's always been interested in the arts, mostly drawing and storytelling. Even though she is an artist, to her being a writer is more important.
Emrel is a first year staffer this year. This is her senior year. Other years she was hesitant to join because it was all new to her. For her, creative writing is her major love and passion. Journalism is a completely different style of writing, and she was always afraid to try her hand at it. This year though, she decided to take on the challenge to learn how to write journalism pieces. She wants to learn as many styles of writing as she can to become better.
Emrel hopes to learn a lot this year. Even though she considers herself more of a creative writer, with writing her own fantasy novel, she is excited to take on the new challenges this year brings.
Emrel Woody, Staff
Apr 18, 2019

Softball Birds Strike A Win Against NCC

(Story)

Apr 16, 2019

Rebecca Eaton traveling to Germany

(Story)

Mar 28, 2019

Netflix Releases in April 2019

(Story)

Mar 28, 2019

Fun things to do at Fort Thomas Beach

(Story)

Mar 25, 2019

Blue Ice Cream for Lilliana Schalck

(Story)

Mar 05, 2019

Time for Tray Trash to Disappear

(Story)

Feb 26, 2019

Dance Team Competes in Orlando, Florida

(Story)

Feb 07, 2019

Winterball Photos

(Story/Media)

Feb 04, 2019

Winter Ball Photos

(Story/Media)

Jan 17, 2019

Getting Behind That Wheel

(Story)

Jan 10, 2019

Book Releases of 2019

(Story)

Dec 17, 2018

We The People Wins State Competition

(Story)

Dec 07, 2018

The History of Holidays

(Story)

Nov 16, 2018

Imagine Dragons: Origins Album Review

(Story)

Nov 01, 2018

Students Dress for Halloween

(Story)

Oct 30, 2018

Pumpkin Walk Spooks Fort Thomas

(Story)

Oct 30, 2018

Halloween Haunts History

(Story/Media)

Oct 30, 2018

Halloween Week – Traditions in Fort Thomas

(Story)