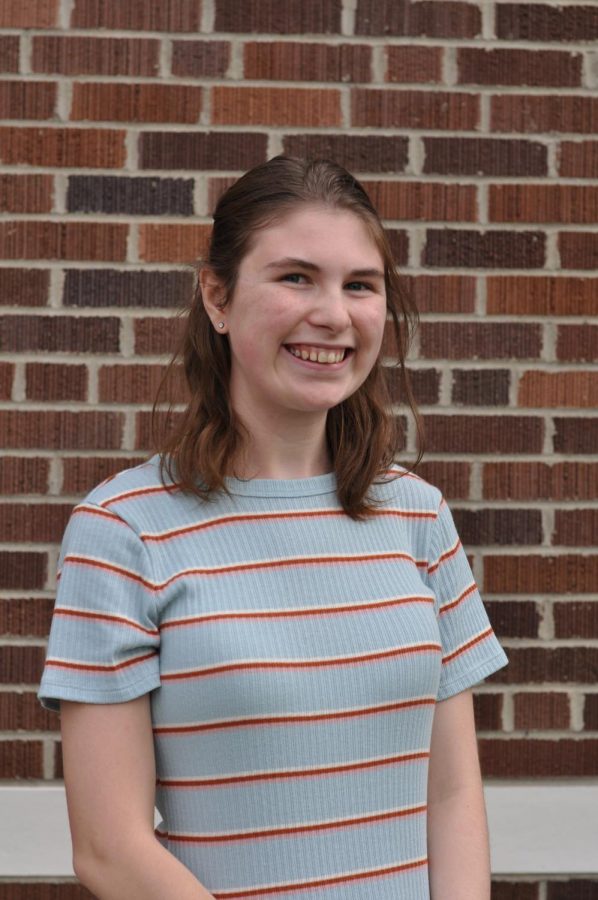 Writing has always been a part of Kayla Wilson's life. While most kids were coloring with crayons in coloring books, she was scribbling lines in a spiral notebook with a number 2 pencil. Squiggly lines morphed into childish sentences, four or five words long, and then into sentences that used commas and semicolons, filling up one journal, then two, then three.
Kayla's parents suggested that she take journalism in 8th grade, and soon, asking questions and writing down what she was thinking became as natural as eating. She is a fourth-year journalism student and is the feature editor of the Hilltopper newspaper. She knows that writing, whether it be for a magazine, a newspaper, a blog or even a journal, can have a huge impact on a person's life.
Being a feminist is another huge part of who Kayla is. She marched in the Women's March and when she is not fighting for women's rights, you can find her reading. She is currently trying to work her way through a massive to-read list. She is a firm believer that the book is always better than the movie, although she has found a few exceptions.
Kayla Wilson, Feature Editor
Mar 26, 2019

Students take action: March For Our Lives Rally at Tower Park

(Story)

Mar 19, 2019

Creative Writing Club sells Chocolate

(Story)

Mar 08, 2019

Cheat Sheet for ACT

(Story/Media)

Mar 05, 2019

Double Win for Richey

(Story)

Feb 12, 2019

Stuart shoots for bullseye

(Story)

Feb 08, 2019

Counselor Appreciation Month

(Story)

Jan 31, 2019

Bowling teams compete at regionals

(Story)

Jan 22, 2019

Movie Releases of 2019

(Story)

Nov 30, 2018

Highlands Bowling Beats Dayton

(Story)

Nov 26, 2018
Nov 12, 2018

Bluebirds beat Bearcats in second round of playoffs

(Story)

Nov 04, 2018

A Date to Win State

(Story)

Oct 31, 2018

Boys and Girls Varsity Soccer Teams Win at Semi-Finals

(Story)

Oct 25, 2018

Candy Grams Sale ends tomorrow

(Story)

Oct 24, 2018

Late goal by Schweitzer shocks Montgomery County in state semi-game

(Story)

Oct 16, 2018

Girls Soccer downs Rebels in First Regional Game

(Story/Media)

Oct 15, 2018

Smallfoot: The Movie

(Story)