Bowling teams compete at regionals
On January 28th, the Bowling Birds competed at regionals hosted by Bellwood Lanes. The boys and girls both competed for a spot at state. The girls finished second behind Campbell County and will be moving on to state, while the boys fell short to Simon Kenton, finishing third in the competition.  
The girls bowled a total of 957 pins in their seed game, with the boys bowling 1101 in theirs. Senior Erin Parrot bowled a 186 individually and 7th grader Alex Bach 227 for the boys team.
Junior Jordan Cole stated, "The bowling team is a great group of people with great skill an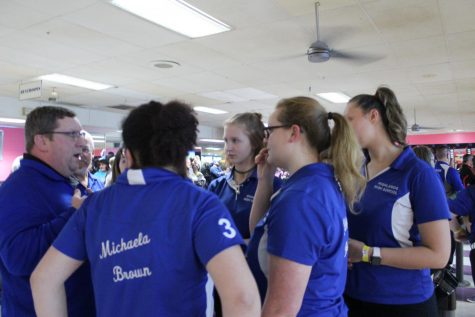 d motivation. Alex's win is great to hear about. We all knew he could do it and we hope to see him perform great at state."
The girls will head to Louisville on February 8th to compete in the state championship with their rival Campbell County. Location and time have not been released yet. The boys are out of the competition, but everyone is looking forward to next season.
Leave a Comment