Boys and Girls Varsity Soccer Teams Win at Semi-Finals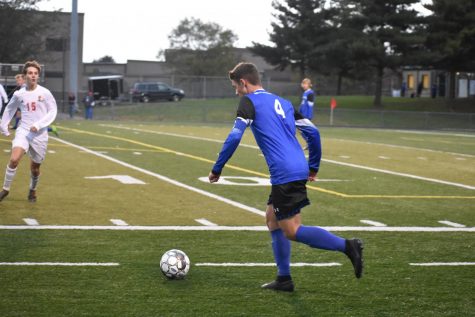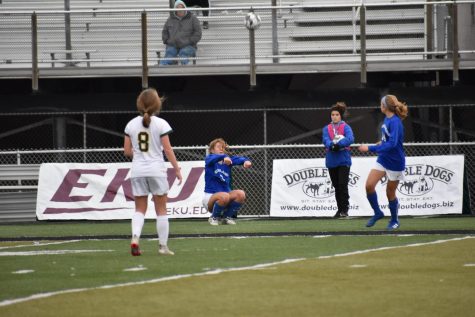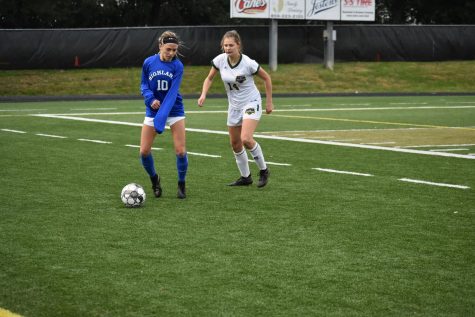 On Saturday, the HHS varsity soccer teams' played in the semi-state finals at Paul Lawrence Dunbar high school in Lexington, ending with a victory for both the boys and girls.
The girls' team ended their game against Greenwood with a final score of 3-1. Kenzie Nehus, sophomore, scored the first goal, with Lindsey Meyer scoring the second goal off a penalty kick not long after.
Junior Tatum Price suffered an injury to her ankle during the 2nd quarter with 13 minutes, 27 seconds remaining on the clock. She was unable to play for the remainder of the game.
The boys' team played in the semi finals on Saturday and successfully slammed Davis County with a final score of 3-0.
Senior Alex Ford said, "This just shows the amount of work and great coaching from Mr. Niedert that has allowed us to make it further into this tournament."
Junior Porter Hedenberg scored the first goal, and the second goal was scored in the second half with 35 minutes left in the game. The last goal was scored with 6 minutes left in the game.
The next stop for both teams is state on Wednesday for the girls and Thursday for the boys in Lexington.