Highlands faces off with Conner at the Jared Lorenzen Memorial Game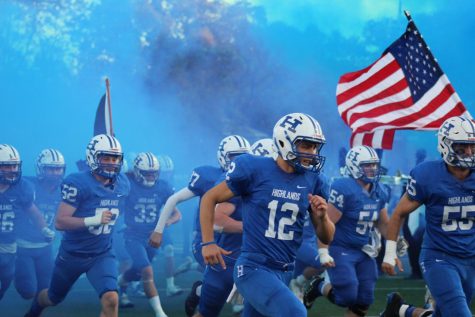 Last Friday, October 4, the stands of David Cecil Memorial Stadium overflowed with fans ready to cheer on their Bluebirds as Highlands took on Conner High School for the first time in six years. The game against Conner was not only a major one due to the long gap between the teams coming head to head, but it also was significant as it was a game played in remembrance of Jared Lorenzen.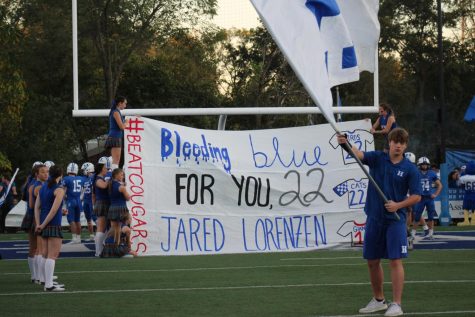 Jared Lorenzen, a Highlands alumnus, unfortunately passed away on July 3, 2019, due to an acute infection complicated by both heart and kidney problems. However, during his lifetime he accomplished a lot including being the University of Kentucky Wildcats' starting quarterback, setting multiple UK records such as total offence, passing yards, and passing touchdowns, and playing for the New York Giants, winning Super Bowl XLII in 2008.
Known as the "Hefty Lefty" due to his weight and left handedness, Lorenzen was well known throughout Fort Thomas as a local legend. He returned to Fort Thomas in 2010 when he momentarily retired as a professional football player and became the quarterback coach of Highlands for a year. After his death, he continues to be remembered in the hearts of Bluebirds fans and football lovers alike, and, in his honor, his Highlands number (22) was officially retired during a ceremony at the game.
As part of the ceremony, UK's marching band and guard came to perform at the game and played three sets~ one before the game (which included Lorenzen's ceremony), one at halftime, and one after the game had ended.
Although Highlands' 17-20 loss was a disappointment, the UK band's thrilling sets added a new dimension to the game. At halftime, the band played a set of Elton John, including his popular song, "Saturday Night's Alright for Fighting" and ended the game with a set of Panic! At the Disco including "High Hopes," "Victorious," and a cover of "The Greatest Show."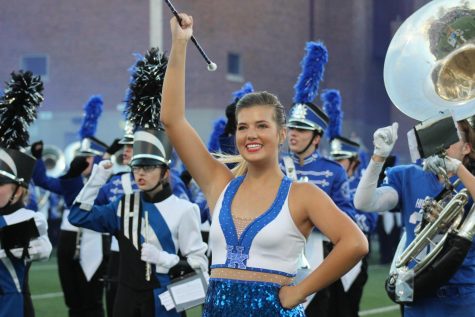 Even without the band there, a few high moments still kept the Bluebirds on the end of their seat, including a touchdown scored by returning the opening kickoff in the first 11 seconds of the game by Senior Brycen Huddleston and a second touchdown by the Birds during the 4th and 26 scored by Senior Joey Deshler after receiving a 30 yard pass from Senior Collin Hollingsworth.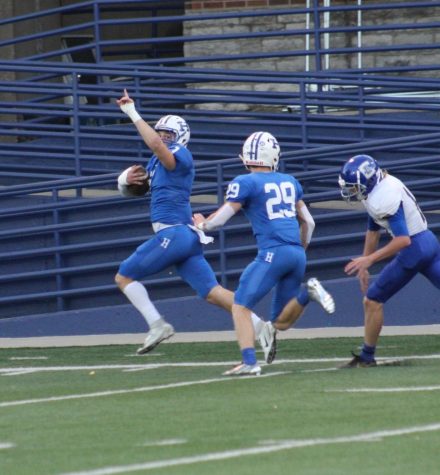 Though Conner came back strong in the 4th quarter, taking the lead with only 34 seconds left, the game still ended up a success in the hearts of many Bluebirds as Jared Lorenzen was lovingly honored by his hometown.
The Birds play next on October 11th versus Boone County (away) and on October 18th at home as they face off against rival school Covington Catholic.
Leave a Comment