Kentucky's Best and Brightest: Governor's Scholars Program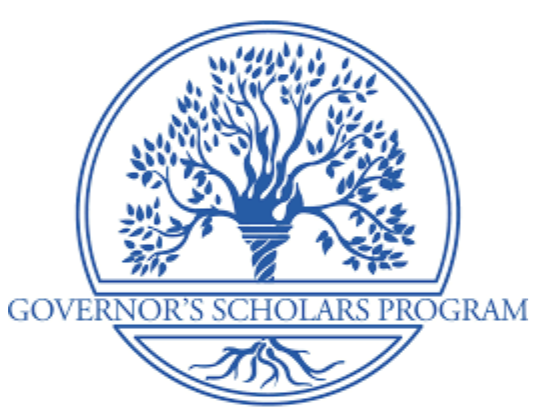 The Governor's Scholar Program, which was established in 1983, provides growth opportunities for the "gifted" youth of Kentucky.      
Highlands High School has had a successful history of getting into this program and succeeding. This year is no different. 
The program is highly selective with an approximation of a 50% acceptance rate. The acceptance process is designed to mimic the acceptance process of colleges and universities.
The GSP staff creates student profiles on each applicant and looks at extracurricular activities, honors, awards, and evidence of leadership skills. 
Students must also write a 500-word written entry and receive a teacher recommendation from core class teachers from the 9th, 10th, and 11th grades.
Students can choose to send in test scores from the ACT, PSAT, or SAT. The admission committee also looks at grade point average (GPA) and the difficulty of your class load, such as the number of classes and whether they are advanced courses.
"It was a long application process, you had to write, there were quite a few components you had to do. All your service, so jobs you've worked and volunteering that you've done." said junior, Jacob Bolling
Students enrolled in the program are eligible for many college scholarships from around 25 colleges. 
According to the Governor's Scholars Program's website, over 38 million dollars were given out to students in the program over the 38 years that GSP has existed. 
Students attempting to get into the Governor's Scholars Program must be in the 11th grade at the time of admission. 
Being selected for the program is very prestigious because each school is limited to a certain number of students in the program. 
"It will be like a little insight into what college will be like," said Bolling.
GSP has its own campus in Frankfort, as well, during the duration of the program the chosen students live and study there.
The program was originally intended to keep the most intelligent students here in Kentucky.
"The program originated in 1983 as a result of Kentucky leaders' concern that the state's "best and brightest" were leaving the Commonwealth to pursue educational and career opportunities elsewhere without fully understanding the potential of their talents at home," according to the GSP Facebook page.
When on-campus students can choose an area to focus on academically. There are many available focus areas. These allow students to pursue a specific field more in-depth, this ranges from politics, philosophy, to even psychology.
"There's a bunch of different fields of study and when I applied, my top three choices were business, psychology, and modes of mathematical thinking, but we haven't found out yet what category we are going to be studying," said Junior, Kate Carris
In addition to the focus area, students must engage in general studies, these are described as classes that help students develop leadership skills and community engagement.
Every student in GSP will have to participate in a seminar. These seminars have been described as a group discussion concerned with pressing issues of interest to students in a modern age.   
"A lot of people who go say it's a lot of fun, and like they make a lot of friends down there and they don't want to leave. I'm just excited to see what that's like," said Bolling
Not only is getting involved in GSP difficult but it is rewarding for many who are involved. Ultimately, it is up to the applicant whether or not it is worthwhile to go through the rigorous program for the scholarships and life experiences that it offers.
"I'm excited to meet new people from Kentucky that are like interested in learning a lot of new things like me and get the opportunity to grow my skills and mindset," said Carris
Leave a Comment