West dedicates his album, "Donda," to his mother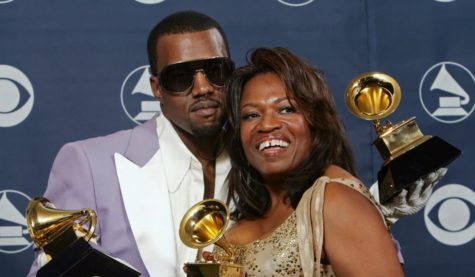 Donda, which is an inspiring name to many. 
Kanye Omari West began his career in 2002 when he signed and started producing for Roc-A-Fella records. He has released 12 albums in total, including seven platinum albums. 
Donda is the name of Kanye West's late mother who inspired him greatly throughout his music career. He has made songs such as "Hey Mama" where he first performed it live on Oprah.
On an episode of "Oprah,"  West commented on why he didn't release this song right away. 
"I wrote this song back in 2000 and I saved it for the opportunity to be on the Oprah show and perform it for her." 
West was very close with his mother, as his parents were divorced, so he mostly lived with her. Unfortunately, his mother passed away on November 10, 2007, due to complications with plastic surgery.  
After her death, he began his struggle with mental health, leading to West really beating himself up over the death. 
This album is a tribute to his mother with the intro being titled, "Donda chant," and each time Donda is said it represents one of her final heartbeats.  
West hyped his album quite a bit, which may just be a publicity stunt, but overall at Highlands students do not love the album DONDA.  
Leave a Comment