Jeff Beach re-elected to Board of Education for fifth term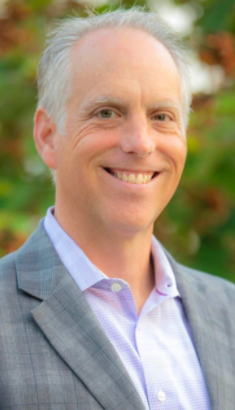 The day of the election was Jeff Beach's daughter's birthday, so he took off work to spend time with his family before the election. Around 5:00 P.M., he and his family drove around and put up signs for extra support as they waited for the results. 
     On November 3, Beach was re-elected to the Fort Thomas Independent Schools Board of Education.
     Beach was first elected in the year 2000, but took a four year break from 2005-2008. This is his sixteenth year being a part of the Board of Education [BOE] and the end of his fourth term. After this, his fifth term, Beach's time on the Board of Education is likely to end. 
     Beach first decided to run for the board member position 20 years ago because of encouragement from others. He served on a communication committee the year before he first ran for the board member position, but when one of the board members decided not to run for re-election, Beach decided to run.
     "I found the school system was in need of leadership to improve our facilities and raise teacher salaries, and that was my first platform," he said. 
     One of Beach's favorite parts about being a board member is seeing the accomplishments of students and the people around him. 
     "[I am] proud we have focused on providing the best experiences possible. We're always looking for ways to improve."
     In running again, Beach wanted to take leadership in order to project some ideas to the school board and work on improving the system with other people. There are still some things that Beach still wants to accomplish before the end of his time on the board.
     "I want to see the schools continue to expand opportunities to students, like Launch. I also believe my experience can help navigate during the time of COVID[-19]."
     Going through COVID-19 with his team was a tremendous challenge, but in the end, it brought the Board of Education closer together. 
     "As with any crisis, a team can fall apart or come together depending on its makeup. Our [Board of Education] has really come together to make sure we're still providing the best education possible in this environment."
     Beach and his team have tried making balanced decisions in order to protect students and teachers from the virus. As of now, Beach thinks they made the right decision coming back to school in September. 
     "I know we made the right decision to return to school in September, but I also worry there could be exposure to our students and teachers." 
     Beach wants to continue to provide the support needed to make sure students and the Fort Thomas Independent Schools district can be successful.
Leave a Comment