Five activities to remain social while social distancing
After a week of social distancing, one is bound to get bored and fall into a sort of seasonal depression. However, during this time there are many opportunities to be productive — from organizing a room in the house to learning a new skill. Read about ways to be productive here (LINK).
Still, these activities aren't much help in the social department. Everyone misses their friends, and texting just isn't cutting it. But still, staying in is the key to staying healthy.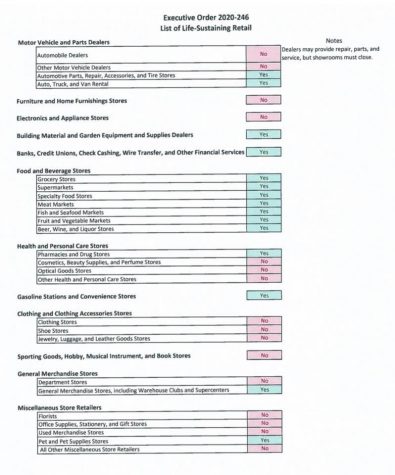 For the next two weeks, the Centers for Disease Control's (CDC) new guidelines urge Americans to avoid gathering in groups of more than 10 people, as well as recommending against shopping trips, social visits, and going out to restaurants. Furthermore, Governor Andy Beshear has ordered the closure of non-essential businesses in Kentucky. Basically, some of the staple outings pre-coronavirus are now out of the question.
Nevertheless, these restrictions don't cut out all social activities. Whether you want to stay in the house or are hoping for some fresh air, below are five activities you can do to keep up those friendships, climb out of that pit of boredom, have some fun, while still following the CDC protocol of social distancing.
If you're quarantined to your house, don't fear! You can still see and hear your friends through the power of online chat programs. FaceTime, if you have an Apple device, and the chat function on Microsoft Teams are both great ways to keep in contact with friends without texting.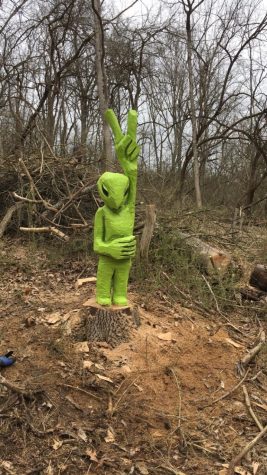 Spring is here! With the nice warm weather and blossoms everywhere, staying inside is a total drag. Why not get outside? Fort Thomas is a gorgeous town to walk around, and the parks are home to nice trails for hiking as well.
Whether you're hoping for a quick stroll down the street or an outdoor adventure, getting outside is a great way to see people from around town, get together with a friend and talk, while staying six feet apart, and get some exercise.
For a special treat, Chris Rust, an HHS dad, has carved wood into spectacular designs and placed them around the trails of Highland Park. Head down there and check them out!
Netflix Party is a Google Chrome extension for watching Netflix long-distance with friends. It allows all involved parties to watch the same show or movie at the same time, and lets you talk to whomever you're watching with.
To download, simply head to Google Chrome — "Apps" — "Chrome Web Store." Type "Netflix Party" into the search bar and you're on your way! Once it's installed, choose a movie or show, click "pause" and then press the "NP" button at the top right of your browser to get a link to a shared session.
If you're stuck at home but are tired of watching things by yourself, this is an awesome alternative that allows you to watch and chat with friends.
Photography is a great way to explore inside or outside. If you have to stay in, wander around your house and take pictures of things that interest you. If you'd prefer some time outdoors and want to see a friend, have a photoshoot together! While outside, you can take photos of the new life spring has brought, and you can photograph your friend from a safe six-foot distance.
Whatever system you're playing on, your console should have its own party chat program. Especially for PC Gaming, you can use Discord to talk with your friends while playing games with them.
Leave a Comment