Highlands softball Ladybirds defeat Turpin in nerve-racking game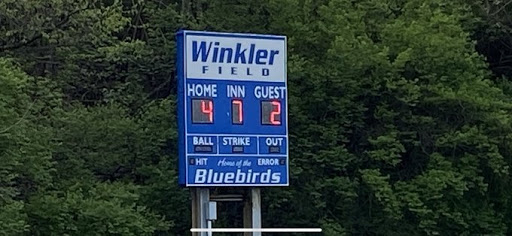 Yesterday, April 15, the Highlands girls varsity softball team played against Turpin High School. The Birds played came out on top with a final score of 4-2. 
At the beginning of the game, Highlands took an early lead, scoring one run before the end of the second inning. Early on, the team struggled to hit the ball, but after the first few throws, they started to adjust.
Throughout the season, the team has been working their hardest to make sure they perform well in each and every game. They did just that in this game. 
From the beginning of the third to the end of the fifth inning, the girls managed three more runs as they took a 4-0 lead. The girls didn't score any more runs during yesterday's game, but their defense restrained Turpin so they were only able to score two runs during the rest of the game. 
"I feel good about yesterday's game. It was about keeping our stamina up and moving forward, that was one of the longest games we had played in a while," said freshman Bailey Markus. 
Turpin was one of the better teams they played this year, so Kennedy Baioni said the team was really hyped up for this game.
"It was very nerve-racking. A lot of things had gone on that were completely out of our control so we had to keep our determination strong."
Leave a Comment