10 ways for students to survive high school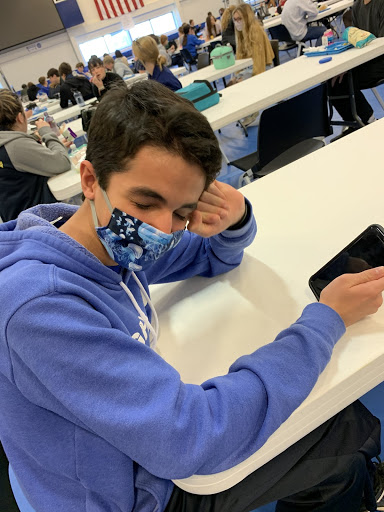 High School can be a new and crazy experience for students, so it is important that people have guidance from others to get through these obstacles during their teen years. Helpful advice can make a stressful situation seem simpler. If students are ever going through something that is difficult or hard to comprehend, it's relieving to know that something could make those difficult times more manageable. 
Following are ten pieces of advice for high school students of all ages going through a rough patch:
1. Communicate with your teachers: ask if anything is unclear. 
2. Make sure to always keep your GPA and grades up throughout the year. Keeping up with your grades is a very important thing to do. 
3. Keep your phone silent: you don't want to interrupt the class. Turning your phone off/having your phone on silent can be less of a distraction for both students and teachers. This also shows respect towards the teacher, knowing that the students are paying attention during class.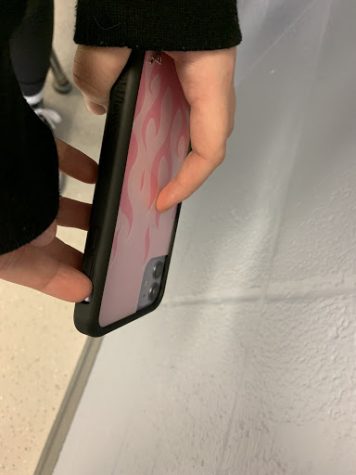 Shown on the right is a student silencing their phone for class to show respect to the teachers. 
4. Join clubs/sports: this opens you up to new friends and allows you to meet new people. Friends will come and go. It's important to stay close with your friends during high school and always have make opportunities to make new friends. 
5. Don't pull "all-nighters": they can lead to headaches and crankiness. Don't stay up all night because you may fall asleep in class. Sleep deprivation is one of the most frequent problems seen in high schoolers. A student should be getting at least nine hours of sleep each night. Don't only keep your body physically healthy, but mentally healthy as well.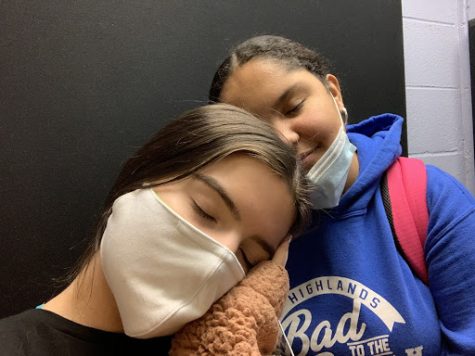 On the right, freshmen Emma Healey and Laryah Jones are shown making sure they get enough sleep at night, so they're not tired during class. 
6. Don't procrastinate: make sure you keep up with homework along with your assignments. 
7. Chew mint gum: this is proven to help students focus. Chewing mint gum can help you focus on the important assignments you need to finish. However, ask a teacher first and respect their wishes if they don't allow students to chew gum in class.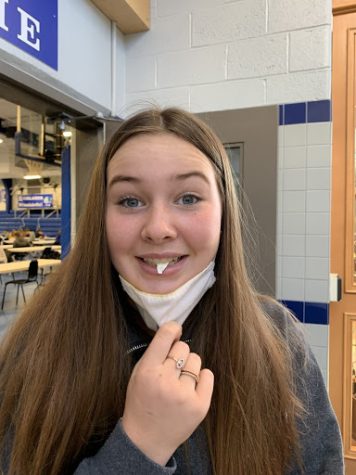 "Gum has been scientifically proven to help kids focus better and to improve their memory. Dr. Kenneth Allen, a professor at NYU's College of Dentistry, has done the research and proved that chewing gum can help you in school." – NYU student Elizabeth Norvell 
Freshman Stella Halbauer, shown on the right, chews mint gum to help her focus on her assignments.
8. Write in blue ink: you're more likely to remember info.
"[A] study from UBC found that the color blue enhances cognitive performance when it comes to creative tasks such as brainstorming." – Author Karen Phan 
9. Eat breakfast. Even if it's something small, you want to start your day off on a good note.
10. Be sure to take time for yourself. Taking a small break/nap can be very beneficial. 
It's important to always have someone's advice to help you get through challenging times. They can help make life a little easier for someone that constantly has things on their plate. Try your best not to overwork yourself, and keep a positive mindset.
Leave a Comment