Gone in the Fog: One teacher's pursuit of the truth, fifty years later
Julianna Russ
     Highland Heights, 1971. A ten-year-old girl. A tragic crime. While many cold cases become more difficult to solve with time, one middle school choir teacher has spent the past year making it her mission to seek justice, with a 50-year gap working against her all the while.
     Many Bluebirds are familiar with Beth Rowland, the director of the Highlands Middle School choir program. However, Rowland's off-the-clock pursuits are less well-known within Highlands' halls. In her spare time, she has dedicated herself to solving the murder of ten-year-old Cheryll Spegal, even going so far as to producing her own true crime blog. The blog, also known as Gone in the Fog, has been met with widespread success in Northern Kentucky and surrounding regions. 
     Spegal was a ten-year-old girl who lived in Highland Heights, Kentucky, in 1971. On the morning of her tenth birthday, she set out for the school bus stop at the top of her street and never came back. What happened to her that morning remains a mystery, and she was found to have been murdered about two weeks after her disappearance. Fifty years later, Spegal's story has yet to be solved. 
      Rowland says that her interest in the story began over 20 years ago, sparked by an off-hand comment made by her husband one day. 
      "We were literally just driving through Highland Heights when my husband pointed out a man, who was sitting on a porch, and he said, 'My dad always told us to stay away from that man, because he thinks that man may have killed someone.' And then I had all these questions, like, 'Who was it?' 'What happened?'"
      Although Rowland said that she let it go in the moment, she never forgot her husband's comment. Just a few years ago, she revived her interest in the story and started asking more questions.
       Throughout her time working on this case, Rowland has remained analytical and determined, even in the face of intense emotional trials. She mentioned the way Spegal's death impacted her thoughts about her own daughter, who is around the same age. 
     Rowland explained, "[Spegal] didn't live, probably, past her tenth birthday, and now my child will forever be older than [Spegal] was. Looking at your child, and thinking, how could anyone hurt someone else? Anyone else, but especially a ten-year-old girl, on her birthday of all days. Yeah, it affected me and it makes me think more."
     While deeply troubling at times, Rowland also finds the work to be extremely rewarding. One of her proudest moments so far has been buying a headstone for Spegal, whose parents couldn't afford a headstone for her at the time of her death. She laid in an unmarked grave for 49 years. When Rowland discovered this, she immediately took action. Through a successful crowdfunding campaign, enough money was raised to install a real headstone for Spegal.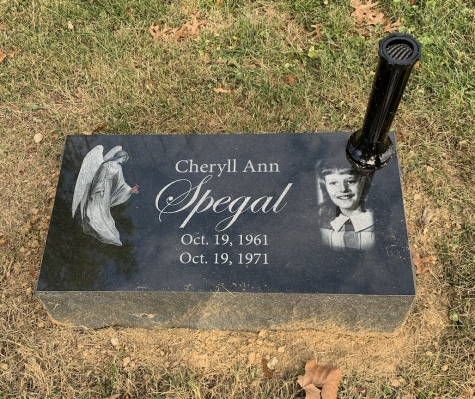 Rowland, who was able to connect with some of Spegal's family, reflected, "Her brothers are lovely people who are very broken by this whole experience. Their appreciation of not only getting their sister a headstone, but being able to share and tell her story, it's really touched them. It became more rewarding than I ever expected it to be."
     With the investigation still ongoing, Rowland's work has only just begun. Although her endgame is ultimately to solve the mystery and figure out who killed Spegal, she also recognizes that some loose ends may never be tied up.
     "The endgame for me is to complete the story in whatever capacity that is. It might be that it's unsolved, but we have done everything we can do to try and figure out the mystery and get justice for [Spegal]."
      Rowland also knows that, above all, the key to solving this mystery is getting Spegal's story out there. 
      "I always say it's like a puzzle, and we're putting all of these missing puzzle pieces together, but who is the one person that has the big piece that we're missing?" She continued, "You never know who you might share it with, who knows someone who knows someone, and then that's what's going to lead to the conclusion."
     Rowland's investigation and the production of her blog has taught her a lot about communicating, connecting, and having difficult conversations. Her passion about Spegal's death is tangible, and she urges others in the community to use their own voices for change.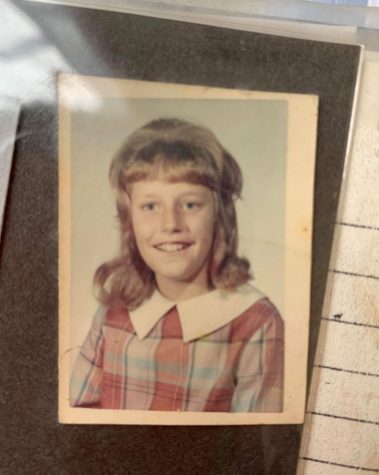 "If you see an injustice, or something you would like to be a voice for, go for it. I was just a girl on a computer on a Friday night Googling, and it just took off. It's taken on a life of its own. You can be a regular old music teacher trying to solve a mystery, and it's the same for almost any sort of genre. Get involved in something that you really want to pursue."
      If you'd like to read Rowland's blog for yourself, visit https://goneinthefog.video.blog/.
View Comments(1)