Falling head over heels for these fall trends
After weeks of scorching 80 degree weather in September, it's finally starting to feel like fall here in the Fort. Leaves are beginning to scatter the ground, and the sweet aroma of pumpkin spice is perfuming the chilly air. Sweater weather is upon us, and it's time to retire the cut-off jean shorts and flip flops.
Before you go racing to the mall to indulge on sweaters and cabin socks, it's important to be up on the trends for clothes, shoes, accessories, and everything you'll want to wear this fall.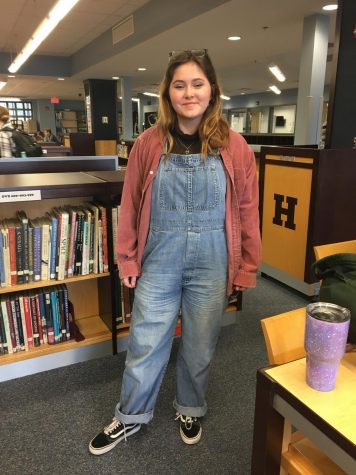 What decade is making a revival this year? The 80s is coming back in full force, along with all of its neon, glitter, and animal print. The 80s was a daring time for fashion, and 2018 is heading that way. If you're ready to embrace this trend, look out for faux leather, leopard print, oversized jackets, and neon sweaters.
Everyone knows Cher's classic yellow plaid outfit from the movie, Clueless. This fall, Clueless plaid is majorly in style. "Ugh, as if!" Don't worry, you don't have to wear an entirely yellow plaid outfit, there are many variations of this style that you can try out. Go for some plaid pants, a belt, and top it off with a cute sweater. Mix and match a plaid skirt with a graphic T-shirt. Or simply throw on a flannel and some jeans to keep it casual. Plaid has endless possibilities,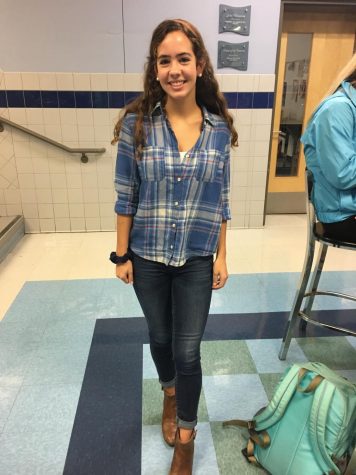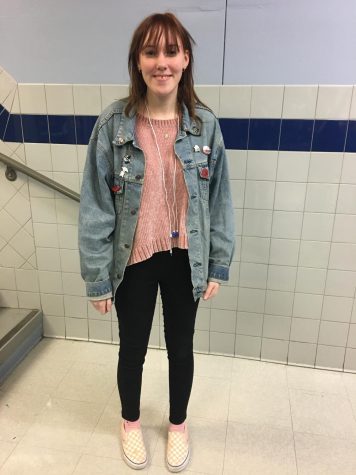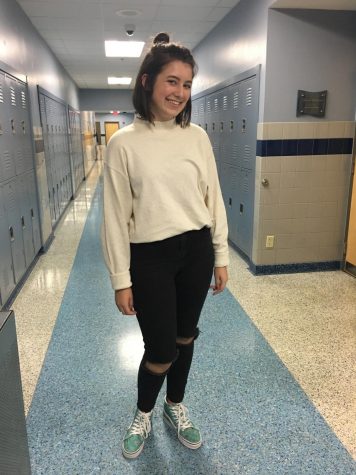 each one of them making the perfect fall outfit.
Jeans go through a constant cycle throughout the years, from skinny to wide, or distressed to acid washed, but jeans never go out of style. However, this fall, skinny jeans are on their way out. Jeans are slowly beginning the cycle of getting wider.
There are multiple ways to wear wide leg jeans. You don't have to go all out on the bell bottoms just yet. Try out a pair of boyfriend or girlfriend jeans, they're just a little wider than skinny jeans and very stylish. Flare jeans will look great with a sweater and are very loose and comfortable. A huge trend this fall is dressing up your jeans with a belt. A simple t-shirt and jeans can turn into the perfect outfit with the right belt.
Although Uggs are always a comfortable choice for a chilly fall day, new shoes trends are coming up this season. For those with a more athletic style, try out a new sneaker trend. "Ugly" sneakers are taking over the runway. These many not sound appealing, or even look appealing, but these chunky shoes are a huge trend this fall. Throw them on with jeans, sweatpants, or maybe even a denim skirt.
If a cute pair of boots are your go to fall shoe choice, then get ready for the newest boot trend: cowboy boots. You should probably leave your hat and stirrups at home, but your cowboy boots can be worn with anything from jeans to a sundress.
To bring together any outfit, you'll need the perfect accessory. Scarves are a great way to survive a chilly fall day, or to spruce up an outfit. This fall, silk scarves are all the rage. They come in every color and pattern imaginable, from floral to polka dots. When you don't want it around your neck, wrap it around your wrist, hang it from your purse/backpack, or even tie it in your hair.
The perfect fall days may be numbered before you're forced to bundle up in coats and gloves, but while they're here, make sure you're ready with the perfect fall outfit!
Sources:
https://www.glamour.com/gallery/fall-2018-shoe-trends-to-shop
https://www.elle.com/fashion/trend-reports/g17210148/fall-fashion-trends-2018/
https://www.crfashionbook.com/fashion/g18708705/eighties-fashion-trend-celebrity-runway-fall-2018/