HHS Dance takes on Seton Invitational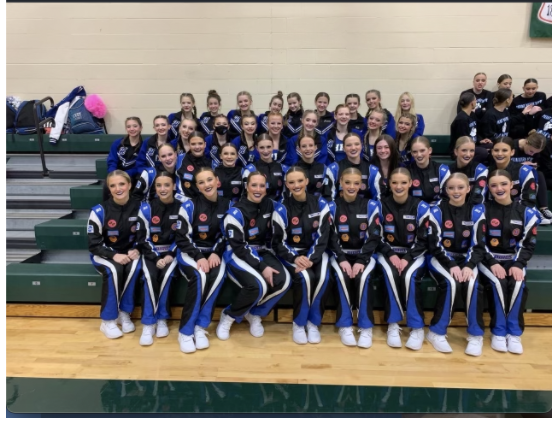 At most schools, the dance teams may only be seen at sporting events. They provide energy and enthusiasm to the crowds. 
This past Saturday, January 8, the Highlands Dance Program competed at the 30th Annual Seton Dance Competition. 
 At the Varsity level, Highlands placed 2nd in both hip hop and pom, among the two large group teams.
"We showed a level of confidence with our pom dance at least considering we had performed it at a few competitions prior to that," said senior Savannah King.  
For the Birds, this process is a lengthy one. Practices can range up to a little over two hours. Sometimes multiple times a week.  The team started practicing towards the end of July. 
In terms of JV's performance, Hip Hop has been their strongest dance. It could still be perfected. The Junior Varsity team placed 1st in hip hop and 3rd in pom. 
"For hip hop, I think we really get into it, and all of our families get into it as well. I think we as dancers feed off the energy from the crowd and that's what makes us stand out," freshman Addy Orme expressed the importance of the crowd. 
Senior Megan Green said they have improved.
"After every competition, we go through both routines and everyone picks three things they need to work on and three things the team could work on. And hopefully, get first next time."
For her, being a senior on the team means that she "needs to make sure the girls are prepared and at practice on time."
From here the Birds will perform at the Highlands Dance Showcase which will take place Saturday morning in the PAC. With two more competitions to go,The Oak Hills Invitational and KDCO state, Varsity looks to qualify for Nationals in March. 
Leave a Comment