Highlands boys varsity baseball starting season recap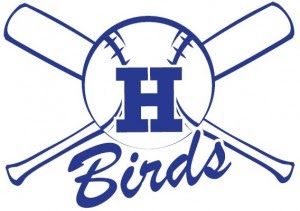 So far this season, the Highlands varsity baseball team has a record of 5-3. 
In their first game of the season, they won 7-6. During that game, Highlands was up at bat 29 times. Senior Jason Noe and sophomore Jack Schneider had the most runs with two each. 
For their second game, Highlands lost 12-0 to Trinity. In that game, Highlands was at bat a total of 18 times and got only three hits in total.
In the third game of the season, the Birds faced off against Sayre School from Lexington and won 8-5. In that game, Highlands had a total of eleven bases on balls, but they also had a total of eleven strikeouts. 
In their fourth game, Highlands went up against Henry Clay, winning 5-4. While facing off against Henry Clay, Highlands batted 29 times. Although they had only eight hits in total, they were able to score five runs.
After this game, junior Austin Eads felt that the team, "…will have a winning record at the end of the season and can make a good strong push into the postseason this year."
In their fifth game against Fredrick Douglass, they unfortunately lost 6-7. During that game, Highlands was at bat 31 times with only eight hits and six runs. Despite the team's best efforts, they just could not secure the win. The sixth game ended in a similar fashion. The Birds played St. Xavier and lost 3-4, putting them on an unfortunate two-game losing streak. 
The Birds had a successful seventh game versus Holmes and were able to end their losing streak, winning by a 13-1 landslide in the five-inning game. They continued that positive momentum into their eighth game, which was by far their best game of the season. The Birds took on Newport and won 17-2. 
Overall, Highlands has played well, demonstrated by their 5-3 record.  If they continue their positive momentum, they definitely have the potential to win the KHSAA State Championship—they just have to get over the hump and score that one extra run. So far, in the games they have lost, two were only lost by one run and the other was a much bigger gap, but they were facing the best team in the league (Trinity). 
The boys feel positive about the season thus far and about the future of the team.
Senior Braden Becker said, "I personally think we will be a pretty tough team to beat this year. I believe our final record will be around 28-6." 
Junior Jackson Higgason agreed, and he thinks the team win percentage will sit around 0.600 -0.700 
With a great start to the season, the boys hope to maintain their winning streak and make a run at state. Come and support the Birds at Highland Park on April 21 as they take on Bishop Brossart.
Leave a Comment