District announces the hiring of new head football coach, Bob Sphire, ending the search amongst the football program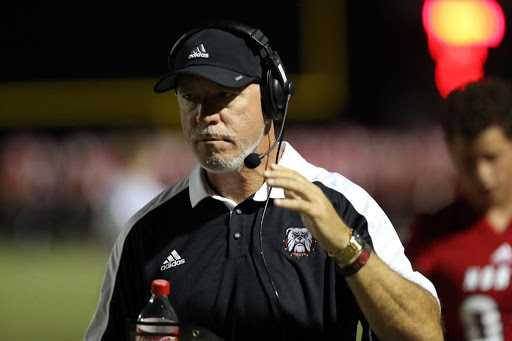 Bob Sphire was announced as the Bluebirds' new head football coach on February 4. He previously coached at Camden County High School in Georgia. Sphire amassed over 300 wins in his high school coaching career. Throughout his lengthy career, he has sent his players to power five university programs year in and year out.  
     The Fort Thomas community thought they had their new leader for the Highlands football program until Eddie James backed out of his commitment in early January. That opened up the coaching search once again. 
     "We sought out an elite coach, and we found one," said principal Matthew Bertasso in a press release. "This is evident from the number of players who have gone to play at the next level."
     Sphire comes with a Kentucky connection.  He is from Brandenburg, Kentucky and Wes Caldwell, the Highlands High School Athletic Director, is one of his former players.
     He has coached nationally ranked high schools as a head coach, offensive line coach, and assistant coach for all American teams. He has been inducted into the North Gwinett, Lexington Catholic, and Meade County High School halls of fame. 
     Highlands Journalism will be following this story over the next 24 hours. 
Leave a Comment