UPDATE: The Return of Fall Sporting Events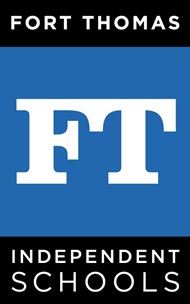 On September 4th, Fort Thomas Independent Schools (FTIS) sent out a message that detailed the return of fall sporting events. The information included additional precautions and procedures to warrant the protection of spectators and athletes. This protocol will be in effect from September 7th through September 26th.
Purchasing tickets for home games are limited. To purchase a ticket, student-athletes will receive a code a few days before the event. That code will grant them access to a limited number of tickets. For football games, members of the football team, dance team, cheer team, and marching band are able to purchase tickets. For volleyball and soccer, members of the volleyball team and soccer team are able to purchase tickets for their respective events. 
FTIS stated, "No general admission seating will be available during the September 7th-September 26th time period, and that includes pass holders FTIS Senior Citizens passes, FTIS employee badges, and KHSAA passes."
The David M. Cecil Memorial Stadium will only have one accessible entrance and exit, the Avenue of Champions. All spectators and athletes must go through that entrance to complete a prescreening questionnaire form and a temperature check. 
Masks are required at all times unless eating or drinking. 
It is asked that spectators remain seated in the stands at all times unless needing to go to concessions or the restrooms. Spectators are asked not to socialize on the field/court after the event. 
Venues need to be cleared for events that include separate games for freshman, junior varsity, and varsity matches. 
"Family members that have a student-athlete competing later in the day (and in the same venue) may stay. We ask others to leave at the end of their designated events," FTIS wrote.
Highlands High School hopes to open sporting events to general admission to the public later on in the season. For now, additional spectators can watch the events via broadcast at https://www.youtube.com/user/HHSFilmAndBroadcast. 
Leave a Comment