Bowling Birds Bowl at State Championship
On Wednesday, February the 6th, three Highlands Bowling Birds, sophomore Abby Bach, senior Emrel Woody, and 7th grader Alex Bach went to the state tournament with the rest of the team following the next night. The tournament was held at Executive Strike and Spare in Louisville, Kentucky, and lasted two days.
Thursday was the Singles Tournament. In the tournament, each person bowls three games. Those in the top eight moved on to the second round.
Woody placed 28th and Alex Bach placed 25th in the state, but did not move on to the second round. Woody got a pin count of 479. Alex Bach got a pin count of 514th.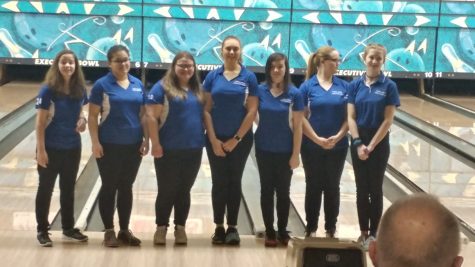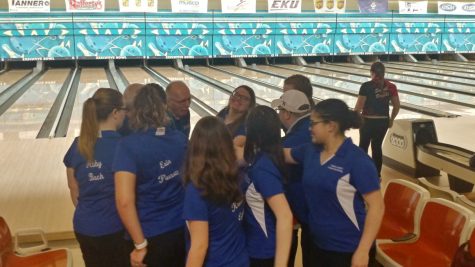 Abby Bach, however, moved on to the second round with a pin count of 632. She placed 8th in the state at the end of the round with a
grand total pin count of 938. 
Friday was the Team Tournament. The girls won the first round against Harrison County, who had the 2nd seed, and moved onto the second round where they played Campbell County. The Birds lost three out of the five games, and were unable to proceed on to the next rounds. Campbell County ended up getting state runner up, with the Pleasure Ridge County team becoming state champions.
Leave a Comment