Highlands Bowling beats Beachwood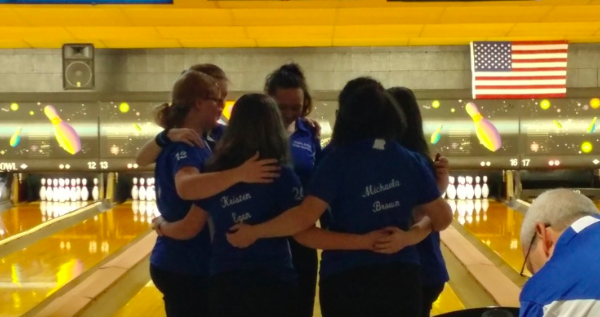 On Thursday, January 17th Highlands beats Beachwood for the last match of the season. The girls won six points and lost one and the boys won seven and lost zero. Jordan Cole led the boys with a 407 series and a high game of 216 for that match. The highest game bowled for the girls was Erin Parrott with a 205 game.
Freshmen Kristen Egan stated "I think it was a great season. It was so fun getting to know everybody. We had a fun time." This was her first year doing bowling.
Kyle Tierney reflected on the season and said "It was a great season. I think the teams did very well. Throughout the season I had a lot of fun, and I hope that next season for the final tournament that it goes well."
This is the last match before regionals for both teams. The seniors are all girls. Erin Parrott, Emrel Woody, Lexie Cunningham, and Michaela Brown. We hope that the bowling birds keep up the good hard work and are able to be even more successful in the future.