BREAKING: Highlands announces Darnell as new principal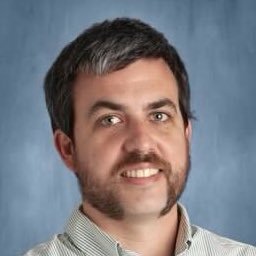 There is officially a new leader at the helm of Highlands High School.
On the night of Thursday, May 13, John Darnell was announced as the new principal in an email to High School (HHS) faculty and staff from Site-Base Decision Making (SBDM) Councilmember Jaime Richey.
Darnell is the current principal at Bellevue High School. He started in that role in 2017, before which he was the Associate Principal at Woodford County High School (2013-2017) and a social studies teacher at both Paul Laurence Dunbar High School (2009-2013) and Boyd County Public Schools (2006-2009).
Before beginning his teaching and administrative career, Darnell graduated from Transylvania University with a Bachelor of Arts in History in 2006. He went on to earn his Masters of Arts in Teaching from Morehead State University College of Education in 2008.
To work in administrative roles, he earned his Masters of Education in Instructional Leadership from the University of the Cumberlands in 2012 and his Superintendent Certification from the same university in 2021.
Highlands' need for a new principal started with current Principal Matthew Bertasso's stepping down in mid-March. Since then, the SBDM council, comprised of Jaime Richey, Nina Kearns, and Katie Stewart, has searched diligently for Bertasso's replacement.
This process included narrowing down applications to individuals they wanted to talk to more. From there, they had in-person interviews, narrowing it down again to just two candidates. They then received feedback from HHS department chairs based upon the candidates' video presentations.
Yesterday, the SBDM councilmembers hosted two two-hour interviews, one with each candidate, to have more of a conversation and delve deep into what they value, their philosophies, their approaches to leadership, and to get a better sense of who they are.
They ultimately decided on Darnell for a variety of reasons.
His leadership experience, from serving as principal at Bellevue to teaching both AP and collaborative courses, his involvement with the Governor's Scholars Program, his coaching of basketball, and more all spoke to Highlands' strong suits.
SBDM Council Member and teacher Nina Kearns trusts that Darnell has the leadership experience and potential to lead Highlands in a positive direction. She believes he will build community and relationships, as he cares for students, faculty members, and community members alike.
"I am super excited about what this next chapter looks like in growing our students, growing our staff, and improving the gem that really is our community center—our schools," she said.
HHS faculty and staff will be introduced to Darnell after school today at 3:15 P.M. in the gym. More information to come.
Leave a Comment