BREAKING: Bertasso steps down from role as HHS principal effective end of 2020-2021 school year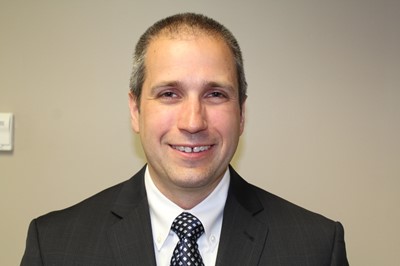 On Tuesday, March 16, a bit before the end of the school day, Highlands High School (HHS) Principal Matthew Bertasso sent an email to Fort Thomas Independent Schools (FTIS) faculty and staff. In his email, he shared that the 2020-2021 school year would be his last at HHS. 
     Bertasso took on a lot of responsibility during his time at HHS, especially with the beginning of COVID-19 and all of the work that went into making sure students were able to return to school safely. 
     He conveyed how much time and energy has gone into his job. Though he has learned a lot and has grown from this experience, he and his wife ultimately believe it is time to move on to another adventure. 
     Bertasso will step down as HHS principal effective at the end of the 2020-2021 school year. More information regarding next steps is to come.
*UPDATE: WEDNESDAY, MARCH 17*
     Bertasso has learned a lot from his time at HHS. Curious about the difficulties and successes, one of the main motivations to be at a school such as HHS is to better understand the typical, high achieving high school. 
     "I've learned a lot about the different aspects of a high achieving high school, such as what works and what adjustments need to be made," he said. 
     Bertasso has spent the last few years figuring these things out and keeping HHS a top school. Niche.com ranked HHS second out of 235 public high schools in Kentucky, a testament to Bertasso's leadership. 
     Though Bertasso has no plans for his time following the end of the school year, he has a couple of ideas. He would like to stay in the education field in some form, as he's always loved teaching as well as learning. He's also found a love of innovation and problem-solving. He hopes to marry the two in his future career. 
     In his email, he stated, "I am grateful for the lessons I have learned and know that they will influence my decisions and leadership in the future."
     The HHS Site-Based Decision Making Council (SBDM), in conjunction with FTIS leaders, will begin the search for Bertasso's replacement shortly. More information to come.
Leave a Comment