President Biden approaches 100th day in office, many reflect on actions thus far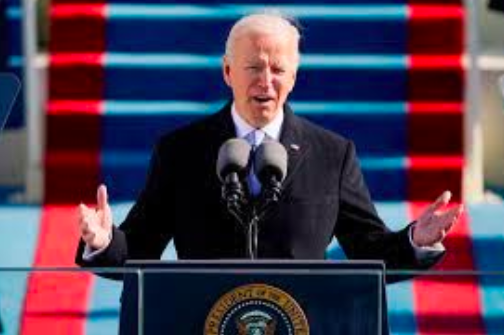 As President Joseph Biden approaches his landmark 100th day as president of the United States, it comes time to reflect on the many changes that have been implemented. Inaugurated on January 20, 2021, his 100th day in office will be April 30, 2021. In the days leading up to Friday, many will use this time to evaluate President Biden's actions thus far. 
     The United States Government was left to President Biden in the middle of a global pandemic, so many of his actions have had to do with that issue and others. 
     During President Biden's inaugural speech, he said, "America has been tested and we have come out stronger for it. We will repair our alliances and engage with the world once again. Not to meet yesterday's challenges, but today's and tomorrow's. We will lead not merely by the example of our power but by the power of our example."
     On the first day of President Biden's presidency, he signed 17 executive orders. Many of these orders were aimed directly towards reversing actions under Former President Trump's time in office. One of these included pausing construction on the border wall with Mexico. 
     President Biden also passed many bills to help deal with the COVID-19 pandemic. The first bill he passed required people to wear masks and social distance when on federal property. This would help further prevent the spread of COVID-19. President Biden also signed an executive order that would coordinate a government-wide COVID-19 response. This came with a designated coordinator who would oversee vaccine distribution and anything else needed. President Biden's choice was Jeff Zients, who is also one of his counselors. Zients had been a part of the National Economic Council for a few years. 
     President Biden continued to pass bills to help deal with many problems that the US had. One of these bills states that the government can't discriminate on the basis of gender identity or sexual orientation. This was an addition to religion, race, color, sex, and natural origin. He also reversed Former President Trump's ban on transgender persons serving in the military. 
      To his Secretary of Defense, President Biden said, "Immediately prohibit involuntary separations, discharges and denials of reenlistment, or continuation of service on the basis of gender identity or under circumstances relating to their gender identity."
     As President Biden nears the 100 day marker of his presidency, he will continue to deal with any problems that surface along the way.
Leave a Comment