Students head into scheduling for 2020-2021 classes, counselors offer advice and information on new classes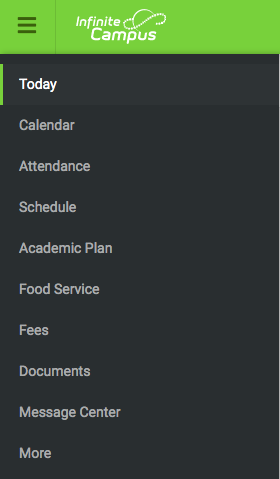 With scheduling just around the corner, it is very important to know every option available. Whether students are planning on taking new classes, old classes that are being discontinued, or first come first serve classes, all information will be helpful when making the right decisions for the future. 
     When it comes to a career path, choosing the right classes is essential to figuring out what students like and dislike while growing up. This can help distinguish what they don't want to do, to narrow down options for future career paths.
     Counselor Erica Thomas offered information that can help students make a more informed decision concerning their future. She said, "Students should choose courses that are of interest and that can help them further get one step closer to confirmation of their future career goals." 
     The classes at Highlands provide students with many ideas to base career plans off of and students have a lot of options for what they want to take for next year. Many new classes were added for the 2020-2021 school year, and one new one for the 2021-2022 school year. The newer classes from the previous year include Sustaining the Environment, Full Orchestra, Dual Credit Chemistry, ​Health Education 2, Information Technology Internship, Computer Hardware and Software Maintenance, and Film Appreciation for the Modern Audience. These classes are still available to anyone who has the requirements to take them. The new class for next year is titled Social Equity.
     Counselor Laura Schnitzler said, "The [Social Equity] course will examine issues such as race, gender, sexual orientation, and diversity through the lens of sociology, social justice, past, and current events and community."
     This class will be available to any juniors or seniors who are interested. 
     Scheduling will be taking place on the 19th and 20th of January and will need to be completed by the 29th. When filling in each class for next year, students should make sure to choose the best possible option for their career path.
     Thomas said, "I encourage all students to make their best course selections during the scheduling process."
     If students do not complete and turn in their schedule by the 29th, there is a chance they will not get the classes they have chosen. To avoid this, students should turn in their schedules as soon as they finish. 
     Senior Michael Queen gives his advice to lowerclassmen about scheduling, saying, "Just overall find something you're passionate about and choose a track based on that and hopefully you can prepare yourself for college."
     To make the best possible decision for the future, there are options such as checking the course catalog on the counseling website, looking back at the YouScience results from the previous year, and logging into Naviance to see what the results for career cluster finder are. With the help of this information, students should be able to make a very educated decision when it comes to scheduling for next year.
Leave a Comment