Winkler hits with hard work
She walks to the back of the court and the gym is silent. She raises her arms to swing up to hit the ball in the air and it lands on the opponent's side, then scores. The fans cheer at her accomplishment while her teammates come together to congratulate.
Sophomore Laura Winkler plays volleyball for the Highlands High School Varsity team. She provides a lot to the team despite being a younger player. "She's been a defensive player," said Katelyn Sallee, the varsity head coach, "and has been the definition of a utility player."
Since Winkler is an underclassman playing on the varsity team, she has a unique responsibility that she brings to the team. Winkler explained, "If someone was hurt I was just there to take their place. I have a permanent role but I'm also there to fill in different spots."
Winkler's job of playing for injured players helped the team tremendously. Sallee said, "Without her filling the holes with that we had with injuries this year, we wouldn't be able to do what we're doing."
        With this responsibility comes with some unseen negatives to Winkler because she has to play a missing spot even when she doesn't want to play that particular position, but knows that she is doing it for the better of the team. Winkler said, "I always just go and play it but, even though I might not want to. I just have to become comfortable and do my best in that position, so it makes me step up to new positions."
        Winkler is not just only beneficial to the team because she replaces the open positions for injured players, but she also tries her hardest in all position she plays in order to score every point she can. She has an impressing 108 kills and 51 digs this season.
Winkler's favorite position to play in volleyball is setting. Winkler described, "You're involved in almost every play and you set up the hit which could potentially end the point."
However, Winker does experience some feelings of stress while serving at games and practices. Winkler stated, "Everybody is quiet and it's before the play is actually started. The serve is what starts the play so if you miss your serve then the other team gets the point." Winkler combats this by reminding herself of the techniques she has learned and looks to her coaches and teammates for motivation.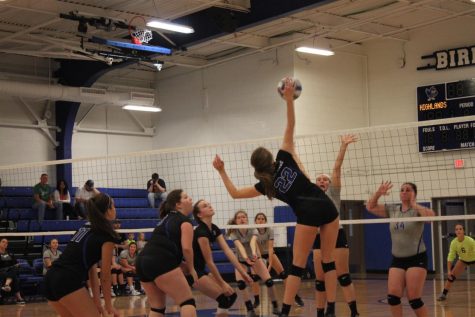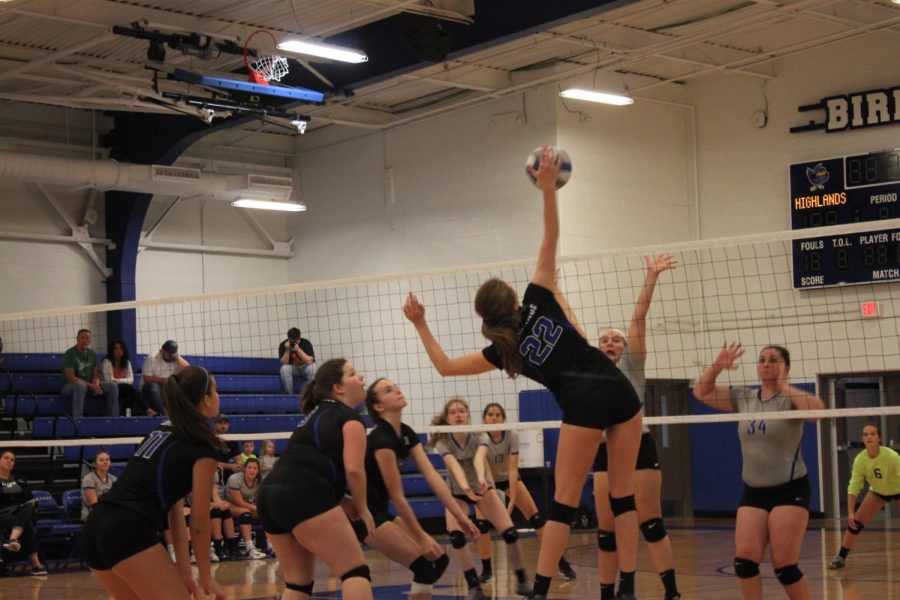 This isn't the first time Winkler has been seen playing volleyball for a team. Winkler mentioned, "In 5th grade, I did the little birds and that was when I was first actually on a team." Winkler then continued competing in volleyball through middle school and eventually leading up to her current career in high school as a sophomore.
Although Winkler has put in a lot of effort into the team this year, she won't be leaving the volleyball team anytime soon and doesn't plan to stop playing volleyball after high school. Winkler added, "I'm going to play all the way through high school and hopefully in college if I can."
        Winkler has made several accomplishments and her contributions of standing in for injured players this year has made it possible for the team to be ranked 21st in the state. The hard work and determination are what separates Winkler from the rest, both now and for the rest of her volleyball career.