BabyTron releases new album: "Bin Reaper 3: The New Testament"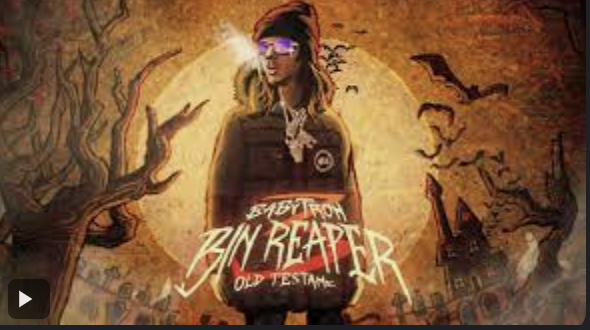 Music has changed a lot over the past century. There is more auto-tune, rapping, and different beats. There are still famous artists in all genres, however, a lot of the Gen-Zs and millennials like to listen to rap. Many artists make rap music, but one of the top artists of 2022 was BabyTron. 
BabyTron, whose real name is James Johnson III, was born on June 6, 2000, making him 22 to this day. Plus, being born in June makes Tron a Gemini.
Tron was born in Ypsilanti, Michigan. He launched his first YouTube channel on Aug 10, 2017, and started recording music in 2018.  
Last Friday, January 5, 2023, Babytron announced his third album, "Bin Reaper 3: New Testament." The album includes features from Lil Yachty, Babyface Ray, and Cordae. New Testament acts as a sequel to Bin Reaper 3: Old Testament. 
Many artists are known for different things such as beats, autotune, etc, however, BabyTron is known for being a lyrical genius. 
Many different high schoolers from Highlands High School listen to Tron for his lyrics. Senior Santino Sims stated "My favorite song is "Animorph" and my favorite line has to be "I'm hungry for the opps, I'm looking Asian tryna cook a dog" because I'm looking for the opps". 
Junior Lindsey Kempe said, "'Remote Control' is my favorite song on the new album and my favorite line is "Saks workers call me drip lord when I'm in the store." because BabyTron is always dripped out. He's the drip lord for real." 
Additionally, Senior Mason Day stated, "I like the song "Mr. Hanky" the best and my favorite line is definitely "Every card of the deck, I can't take no weeks off." because there are 52 cards in a deck and there are 52 weeks in a year. He's just a lyrical genius."
There is an abundance of Tron fans at the moment, such as Junior Katie Jacoby. 
Jacoby said, "My favorite song on Trons new album is "100 OVR" and I don't really have a favorite line because they're all so hard, but the intro is really fire and he is just a lyrical genius. BabyTron is actually on top right now". 
Lastly, Freshman Jack Price stated, "My favorite song on the New Testament is "CatDog" and my favorite bar is "I gave him 50, Zach Randolph" It's pretty hard because Zach Randolph used to wear number 50 for Memphis." 
James Johnson, also known as BabyTron, has really come up and made a name for himself since 2009, in the past 14 years he has risen up on the charts and even has many different celebrity ties in the world of fame. His adoring fans overall love the new album and can't wait for him to drop again.
Leave a Comment