FTIS solicits feedback on lunch experience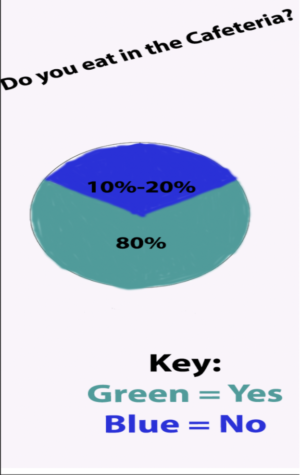 On March 3, the Assistant Superintendent for Student Services Jamee Flaherty posted a lunch survey for all students at Highlands. This survey was focused on gathering the opinions on lunch from both the middle and high schools and giving students the opportunity to share their feedback on the ways to improve lunch participation. 
This survey was not like other surveys with going out to the middle and high school students.
"There was an additional question for HHS that asked about made-to-order items. There is a little more flexibility with space and time to allow this to be a consideration for students in grades 9-12," said Flaherty.
Although an abundance of Highlands students took this survey, there are many who even now have yet to answer. This survey is still open and available to take, but so far there have been 358 students who took this survey. 
"We are hoping to have at least half of the student body take a moment to provide feedback, and we haven't met that goal yet," said Flaherty.
The survey itself asked various questions about the lunch period. The food service program is going to take the results and analyze the student perspective, so they can possibly add new and different lunch opinions.  
The struggle with adding new and different food items to the lunch menu is the food shortages across the nation that are affecting not just other lunch programs, but restaurants and increased food prices as well. 
"As a district, that does not participate in the National Food Lunch Program, we do not receive any federal funding to support our school lunch programs," said Flaherty 
Overall, the lunch program is looking for new ways to approach the shortage while increasing lunch participation and possibly adding new items to the lunch menu.
"We want to make sure we continue to deliver high-quality food [while] being mindful of nutritional values, but also ensuring a fiscally responsible approach," said Flaherty.
Leave a Comment