The most popular places to shop: Winter Ball dresses
The Highlands High School Winter Ball is right around the corner. Dresses are a much-needed thing to look for for the dance. Here are some good places to look for dresses.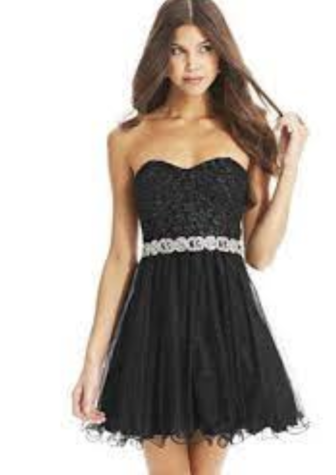 Macy's is a great place to try on dresses in-store before ordering online. They are known for having fancier style dresses like this black one above that has a belt. Macy's dresses tend to be either strapless or long sleeve, however, there are not much in between.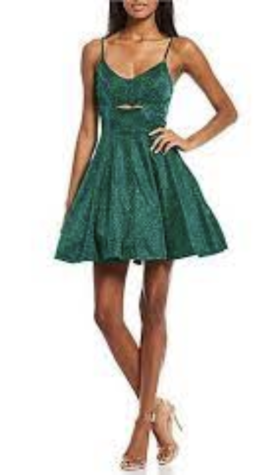 Dillard's is another store similar to Macy's. Trying on dresses in stores is important to make sure they fit and look cute on you. They also have dresses that tend to be more for dressy dances. This dark green color above is trendy right now for winter ball-style dresses.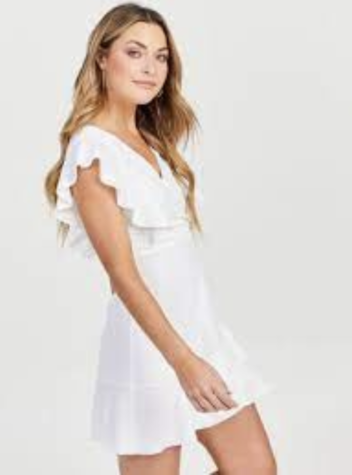 Altar'd State you are able to get cute dresses in-store and online. This store offers both dressy and more dressed-down dresses that work for anyone's style. This white dress is on the popular side and is one of the more calm dresses.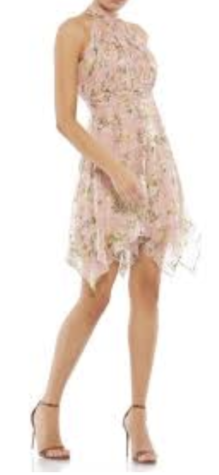 Getting dresses from Nordstrom can be awesome because they are on the cheaper side compared to other stores. This store is affordable, while still having good quality dresses. They have a good mix of fancy and cute even though they are cheaper.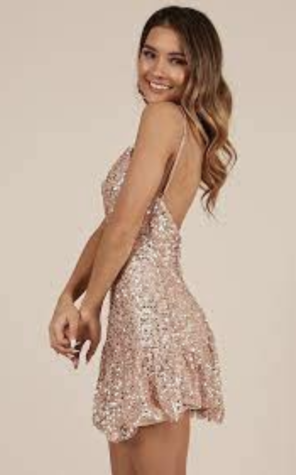 Showpo is an online store to buy dresses that are perfect for the HHS Winter Ball. Showpo is on the more affordable side. Many of the dresses tend to be classy and have slim straps, however, Showpo has a variety of different dresses to choose from.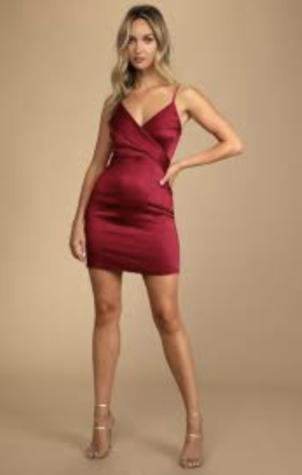 Buying from Lulu's can be good because they have so many different options. Like Showpo, the dresses they have are mostly short and tank top type straps. They come in many different colors and patterns.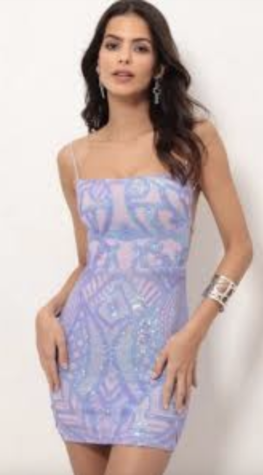 Lucy In The Sky has many options for dresses that can be styled in different ways. Their style is more sparkle out-of-the-box dresses that you don't find in many other places. That is what makes Lucy In The Sky so popular at the moment.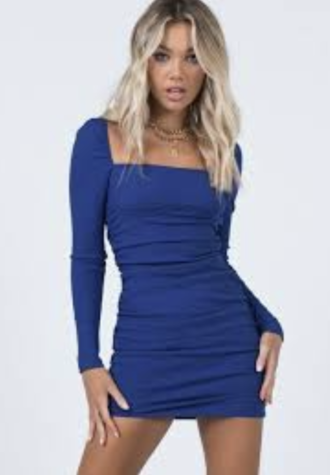 The website Princess Polly has many formal dresses to pick from for the Winter Ball. Princess Polly is known for having all types of dresses. From long to tank top sleeves to short sleeves, Princess Polly has it all.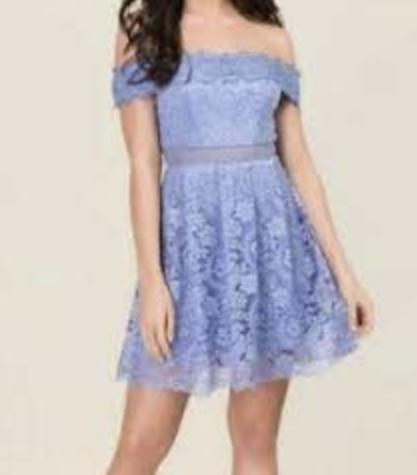 Francesca's gives many options for students to pick from. This store is more known for having flowy, spring-type dresses. They are all very cute and great if you are looking for a light color dress.
We are going for opposite looks for our dresses. I am wearing a tight, silk black dress that I bought online from Forever 21. Julia on the other hand is wearing a one-shoulder, two-piece that is pink from Lucy in the Sky. However, similarly, we are both styling our dresses with sneakers and silver jewelry.
At the end of the day, there are many places you can get fashionable dresses that fit anyone's style! 
Leave a Comment