"Winter is here, weather you like it or not:" Fun and exciting winter activities
      The cold breeze blows, breathing in the cold air, as footprints start to form in the snow. As it gets colder, winter activities are returning. The students at Highlands High School have done many fun activities during the winter that they have done in the past and are looking forward to doing again.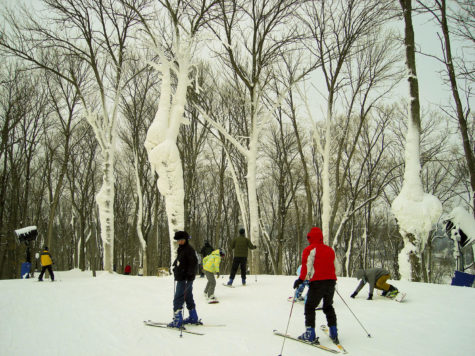 Perfect North Slopes gives HHS students something perfect to do in the winter and colder seasons. Perfect North is located in Dearborn County, Indiana, and it normally opens in mid-December and closes in early March. It's open every day in the winter due to the usage of fake snow. It offers plenty of activities for everyone such as snow tubing, snowboarding, and skiing.
      According to Freshman Addyson Stepner, she enjoys hitting the slopes. 
      "I like going to Perfect North because it's kind of like an escape from reality." 
     General admission for the ski and snowboard lift is $65, while for ages 12 and under, 60+, or military is $55. Snow Tubing is $32 for general admission, and for ages 12 and under, 60+, or military is $27.
      Likewise, ice skating is also perfect for colder days. A popular skating rink is in Fountain Square, which is located in downtown Cincinnati. The rink opens as early as November 6. They offer ice bumper cars and skating. Skating alone costs $10 per person, and it is $15 for bumper cars and skating. Children 4 and under get in free. Sessions are 60 minutes in length. 
     As the winter holidays are approaching and decorations are coming out, Coney Island and the Cincinnati Zoo are starting to set up their festival lights to walk and drive through. Every year Coney Island does an event called the "Christmas Nights of Lights" where you drive through 2.5 miles of lights and interactive music. There is always a long wait so make sure to get in line early.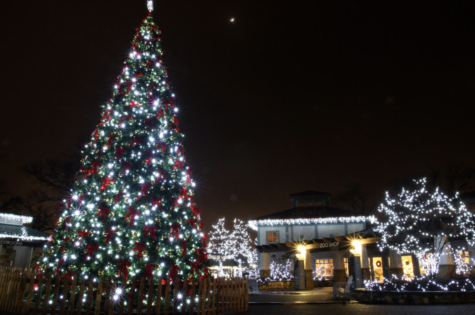 The Cincinnati Zoo is also a great place to go and see some cool lights. There are many animals that are out that are available to see. The Cincinnati Zoo also offers hot chocolate and other winter treats to enjoy while walking around the zoo. The Festival of Lights starts on November 19 and goes through January 9, which is fun for all ages. 
     There is also a scavenger hunt that is throughout the zoo where someone in each group takes a selfie in front of the items that the list says. There are s'mores kits that are available to buy to roast some s'mores by the fire. The North Polar Express Train Ride, located inside of the zoo, is also a great way to look at all of the other cool lights and get a nice ride around the zoo. 
     Throughout the winter, activities can be scarce. These are just some activities that are great for the Highlands High School Bluebirds to try out this winter season instead of being stuck inside. 
Leave a Comment