Got Spirit: Here's where to buy Bluebird apparel
As the transition to a new season, the Fort Thomas Community may be on the hunt for some new apparel. Some may even want spirit wear. That's why many head on down to the Campus Supply Co., Beam Store, and the Bluebird Embroidery Store.   
There are several differences and similarities between the three stores.  
These stores offer great opportunities if students are looking to go into business and marketing.
The prices differ based on the quality of the apparel, but they are very reasonable. 
Students and parents get apparel from the stores because it's a great way to support the school, especially for sporting events. 
Campus Supply Store –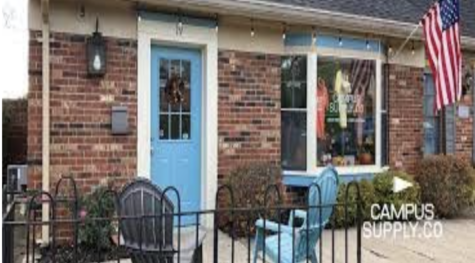 The Campus Supply Store offers a more diverse inventory of apparel.  
The Campus Supply Co. sells Licensed Greek Apparel, Campus Accessories, University Apparel, and original designs including local sports teams. 
Senior Honor Valentine, one of the staff members, discussed why she wanted to work there. 
"I started working at Campus Supply because I was doing an internship for my entrepreneurship class last year, and I wanted to intern there because I could explore a lot of different sides of business."
The store is run by Jennifer McGraw, who always puts out new things and listens to people's feedback about what's happening around town.  
"We design and sell a lot of Fort Thomas themed designs as well as Kentucky themed designs.  So, we think selling in Fort Thomas near other successful shops and restaurants is a good retail strategy.  
Senior Sophia Sarakatsannis shares why people should buy from the store.
"The items from Campus Supply are so unique compared to what you can normally get from the school."
To order, go to: https://campussupply.co
BEAM Store –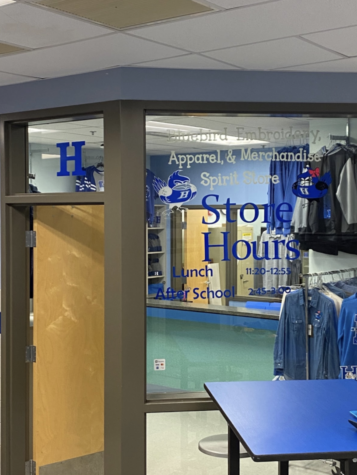 The BEAM Store is a spirit apparel and accessories store run by business student interns.
The store is located inside Highlands Highschool and store hours are from 11:20-12:55 (lunch) and 2:45-3:00 (after school).  
According to HHS teacher Elise Carter, the BEAM store is a student-run organization. 
"I started this business to increase spirit apparel for students, staff, and community." 
They sell clothing along with mini accessories that will go perfectly with the new season!
To order, go to: http://beam.hhsbirds.com
Bluebird Embroidery Store –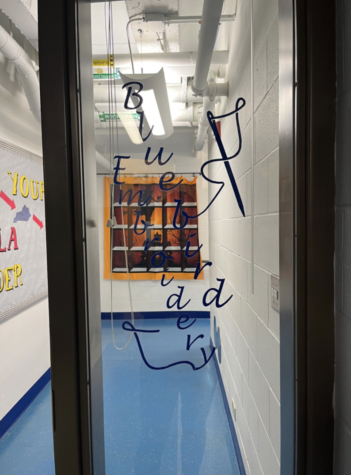 The Bluebird Embroidery Store is student-run and is located through the Fashion and Interior Design Pathway at Highlands High School. 
Bluebird Embroidery does a large variety of products such as Highlands and Fort Thomas Spirit Wear which are sold on their website or at the BEAM store inside of Highlands Highschool. 
Bluebird Embroidery started in 2013 and as the business began to grow, they wanted to offer more opportunities for students. 
HHS Family and Consumer Sciences Teacher and advisor for the Bluebirds Embroidery Store, Ahren Wagner, shared more information about the store.  
"We do clubs and sports t-shirts, gifts for athletes and organizations as well. We also run specific sales throughout the year- Fall, Winter, Spring, and much more"
According to Wagner, there are many different types of machines to create apparel. 
"We started with a one needle embroidery machine and now have 2 multi-needles, cutting machines, industrial heat-press, hat press, and advanced software." 
To order, go to: https://sites.google.com/fortthomas.kyschools.us/highlands-fcs-dept/fashion-and-interior-design/bluebird-embroidery 
For holiday shopping, consider one of these three stores!
Leave a Comment