Holbrook crushes expectations in Kentucky All-State Jazz Band auditions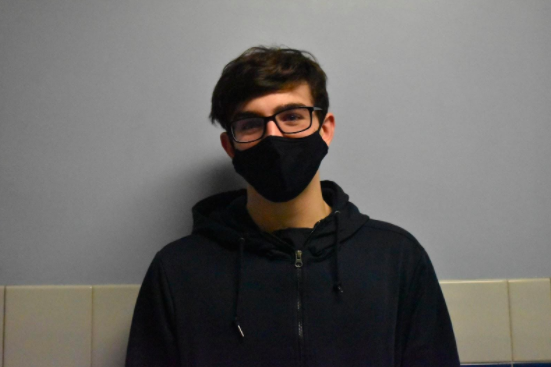 The churning of butterflies in the stomach like butter. Shaking hands reach for the piano keys and taking  a deep breath. The faint whisper of "begin" jolts senses to start. Year after year, hundreds of students audition for the Kentucky All-State Jazz Band. This year, one of Highlands High School's very own Band Birds made the cut. 
     Sophomore Logan Holbrook plays piano in band and turned in his Kentucky All-State Jazz Band audition tape this past December. Active in jazz band and concert band for years, Holbrook is non-stop in his progress. With all of his teachers and peers impressed, the support has been an abundance. 
     The Kentucky All-State Jazz Band is a jazz band composed of the best jazz musicians from across the state.
     Band director Lori Duncan explained the importance of the All-State Jazz Band, saying, "This is an elite ensemble for our students to be a part of. They bring in the best conductors to work with the students." 
     Duncan also discussed the opportunities that this experience will bring Holbrook, from performing alongside other top musicians and being taught by the best. 
     "He will have the opportunity to perform high-level, challenging music with the best high school musicians in the state," she said. 
     Holbrook began his music career in second grade when his parents pushed him to play the piano. He remembers talking to his dad about it. 
      "No, Dad, I don't want to play piano. That's nerdy stuff… that's stupid," he remembers saying.  
     Despite his detest, Holbrook ended up trying piano anyway. After playing piano for a few years, he wanted to try something new — clarinet.
     That instrument experience was short-lived.  He only played from his seventh grade year to his freshman year at Highlands.
     Piano, although a rocky start, has stuck and brought him to Kentucky All-State Jazz Band.   
     Sadly, due to COVID-19, Holbrook lost his regular piano teacher and was no longer able to take lessons during quarantine. Luckily, Evan Rea, Holbrook's old piano teacher from Chicago, emailed him. Getting in touch with Rea was a godsend for Holbrook, as he explained that Holbrook could take piano lessons online. For the past six months, he has been practicing with Rea.
     "I look up to Evan a lot, he's really good at giving advice. Not just for my playing but for life in general," Holbrook expressed. 
     Holbrook is trying something with a new instrument as well — guitar. 
     "I only know a few campfire songs, but it's still something new and it's really fun."
      Because of the pandemic, there are no in-person meetings for Kentucky All-State Jazz Band. Instead, Holbrook will perform his parts by himself. After all the musicians have turned in their music pieces, the Kentucky Music Educators Association (KMEA) will tweak and combine them to create one amazing online performance.
      As for Holbrook and what his future holds, he aspires to play in a jazz trio. Being accepted into Kentucky All-State Jazz Band is just one of the strides Holbrook is taking, alongside waiting to graduate high school and move back to Chicago where he can live out his dream. 
     "Even though I'm always playing, there's that light in the back of my mind always reaching towards that goal."
      Every step of the way, he's closer and closer to reaching his dream. 
Leave a Comment