The Fame Monster: Rating Lady Gaga's eight new songs in the album
With iconic songs from 'Bad Romance,' to 'Telephone,' this album carries some of Lady Gaga's most-known songs. Released in 2009 shortly after Gaga's first album, 'The Fame,' the album featured 23 songs, 8 of which were new, while the other 15 were originally released in her first album.
Starting off the list, 'Bad Romance,' is one of Gaga's most popular songs, sitting at number 2 on her most popular on Spotify with roughly 839 million listens. This song is commonly seen in pop culture all over TikTok, Youtube, and many other social media platforms.
The song is by far one of Gaga's best works. The vocal variety and tempo changes make a listener feel beautiful or in power. The concept of the song is a very relatable topic, feeling the commonly seen attraction to 'toxic' relationships in modern society. 
This song fits perfectly for many scenarios, whether that be dancing in your bedroom for an invisible audience, or simply walking down the hallway during a class change. This song hits in a lot of the right places, it is for sure my favorite of the 8 new songs. I rate this song a 9/10, it's a very good song.
Moving down the album, we run into another of Gaga's more popular songs, 'Alejandro.' This song features a similar techno-pop beat to that of 'Bad Romance.' In my opinion, this song highlights Gaga's vocal talent, they are by far the best part of the song. 
In 'Alejandro', Gaga features a sense of separation or the rejection of someone/some people as she uses a variety of names telling them, "Don't call my name," because, "I'm not your babe."
I struggle to find many flaws with the song, so my overall rating is 8/10. It's a good song, but it's nothing over the top compared to Gaga's other works.
Moving forward, we come to the somewhat album name song, 'Monster.' Before bingeing the album on repeat to rate these songs, I had never heard of this song. However, as I talk among other Gaga fans, it shocks them due to how amazing the song is.
Once I listed to the song a few times, I noticed how catchy the chorus is and how easy it is to remember. 'Monster,' is another beautiful showcase of Gaga's talent, mixed with a techno side of music. While this song is one of my favorites from the Album, I am still rather new to it, so I give the rating an 8/10, for room to grow or decline the more I listen to it. 
The next song, 'Speechless,' is one of my least favorite songs from Gaga of all time. While the vocals are once again stunning, this song takes a different approach to how they're delivered. The way Gaga delivers the lyrics sounds as if she's trying to suppress a strong country accent. 
As country music is one of my least favorite genres of music, even though it's still considered pop, It nocks this one lower rating-wise for me. I give this one a 6/10, staying above average due to the early-mentioned vocals of the song.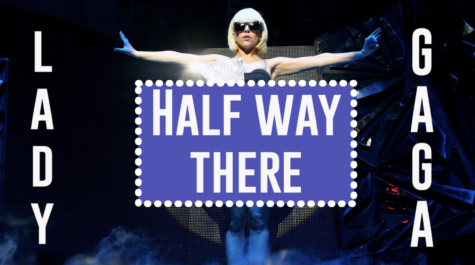 Halfway through the new eight songs presented, we arrive at 'Dancing in the Dark.' I enjoy this song more than I expected, mostly due to the dance potential this song has. It flows very smoothly lyric-wise and progresses at a very comfortable pace. 
This song gives a more emotional and touching side of Gaga's music that while different from a lot of Gaga's music, feels nice to hear her pull off. This song is so good because of the number of situations it can be used for. If you are happy from a great moment you can smile and listen or you can even listen from a sad perspective and get a needed cry out. 
Overall the song is solid, I would say this deserves a solid 8/10.
Moving to the most iconic collaboration ever, we come to 'Telephone,' Gaga's sixth song released. Featuring Beyonce, this song is by far my favorite on the album. Once again electronic beat and vocal effects help pull in the listener. The song features dial sound effects and occasional ringing sounds in the background that capture the telephone aspect of the song.
The verse Beyonce shares in the song encaptures the feeling of strength that society tends to overlook in women. With the combination of these beautiful vocals from both artists, it's an incredible sensation to the ears
This song to me is the definition of, 'hit the club,' music with the perfect lyrical pace to bob your head, or jump around too. With being the best song in the album, I have to say this song does everything I need, a perfect 10/10 rating.
As we get close to wrapping up the eight new songs, we come to the second to last song, 'So Happy I Could Die.' Now that I finally sit down and pay attention to each song and feel them on a different level, I realized I had overlooked this song a lot. I love this song's slower pace, it feels as if it's slowly putting you into a trance as it progresses.
The chorus of this song isn't super intense, so if you want a song to enjoy for pace and rhythm, this song is perfect, moving forward to Gaga's final song in the album re-release, I leave this song with a 9/10. It genuinely makes me feel so happy I could die.
On to the final song of the amazing album, we arrive at 'Teeth.' Honestly, I feel indifferent to the vibe of the song. It feels rhythmic and beautifully aligns with the strange beat. Taking a different approach than most songs with the electronic effect provided in songs like 'Telephone,' it almost feels like an amazing song to runway walk to, however, the lyrics feel like im a hero and have to pry the villain to show themselves. It's a very weird way to describe the song, but that was my first impression.
I enjoy the song overall, it makes me feel unstoppable. With a shift from the previous songs, I feel like it does however successfully wrap up the eight new songs Gaga released in the album. This song was an 8/10.
After sitting still and listening to these songs on repeat, I have realized that this album is overlooked heavily by Gaga's fanbase. I enjoyed listening to these songs I was yet to ever hear and genuinely think they have become some of my favorites. Though the album has some downsides to it, I would comfortably rate this album an 8/10. Not as unique and memorable as, 'Born This Way,' and on par with the OG 'The Fame.'
Leave a Comment