Fall into the kitchen: Fall recipes for sweet treats
October is the perfect month to get into the fall spirit, we tested our baking skills this weekend and made seasonal-themed cookies for fall. On Saturday we tackled pumpkin snickerdoodles, and on Sunday we baked brown butter chocolate chip cookies. 
Our first step was gathering all ingredients and materials listed in the recipe and instructions.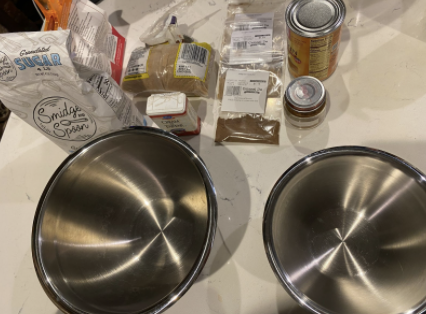 After all of the supplies were set out, it was time to begin the baking process. We started by preheating the oven to 350 degrees. We then whisked together the dry ingredients in the first bowl and set it aside as instructed. 
Next, it was time to use the stand mixer. We thoroughly mixed the listed amount of butter and sugars until they were a good consistency. We then added the pumpkin to tie together the fall theme, as well as the rest of the ingredients.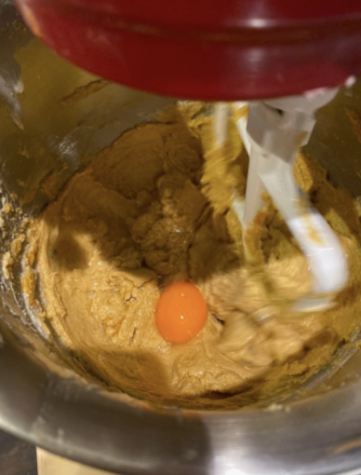 We next gradually added the bowl of the dry ingredients we previously set aside, mixing it slowly until it was a dough consistency.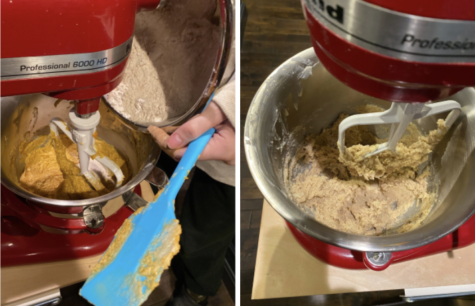 Next, it was time to make the cinnamon sugar. We mixed a ¾ cup of sugar and 2 tablespoons of cinnamon together in a bowl and set it aside. Next, we refrigerated the dough for an hour and got our space ready for the next step.
We then shaped our dough into little balls and rolled them in the cinnamon sugar until they were fully covered and set them on the tray.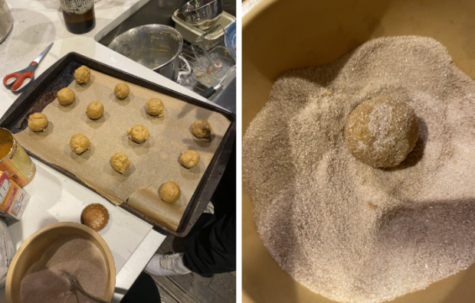 After all three trays were filled, it was time to put them in the oven! We baked the cookies for 15 minutes until they were light and fluffy. After they were complete we pulled them out and set them out to cool.
These were the final product, they tasted very good and made for a cute fall dessert.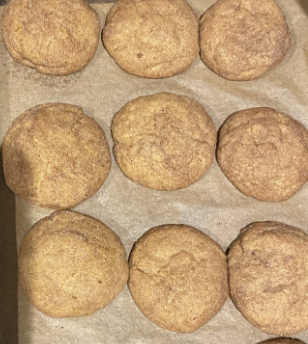 Leave a Comment