Mortal Kombat 2021 – Movie Review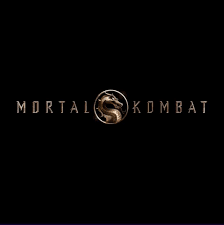 Since August of 1992, Mortal Kombat has been one of the top franchises in the video game community. It has made 18 differently named games, eight of which are original fighting games, three of which are action-adventure games, and seven other games were established with re-releases, upgrades, and ports.
     Three years since the release of their first game, the franchise had received its very first movie in 1995. However, this movie wasn't highly rated. It was about a great tournament that was referred to as Mortal Kombat, where each one of the six had a group of champions who fought against each other for the title of the champion.
     Soon after its release in 1997, another movie was made with a similar plot but showed off the other realms side a little more. This movie was called Mortal Kombat: Annihilation and it, again, plummeted in ratings.
     In his last attempt, Director Simon McQuoid had taken a stand and produced the movie a third time. Many Mortal Kombat fans did not keep their hopes up for this movie due to the past two movies ending in failure. 
     However, this movie had finally broken the streak for disastrous Mortal Kombat movies and impressed many viewers.
     From spectacular combat choreography to hilarious interactions between characters, this Rated-R film was a thrilling piece of cinema.
     In the opening scene, we are introduced to the two characters that help set up the plot, Hanzo Hizashi, who later in the film is also seen as Scorpion, played by Hiroyuki Sanada, as well as Bi-Han, who later in the movie is referred to as "Sub-Zero".
     The plot consisted of an evil sorcerer by the name of Shang Tsung (Ng Chin Han), who wanted to break the prophecy and gain ten straight tournament wins. They do this by going early and having his minions, Mileena (Sisi Stinger), Kabal (Daniel Nelson), Nitara (Elissa Cadwell), and many other characters going and eliminating Earthrealm's champions. They want to ensure that Earthrealm had no chance in the tournament.
     The costume and makeup suited the villainous characters perfectly. Each character's attire fit into the plot flawlessly since the costumes were heavily inspired by the Mortal Kombat video games, which pleased many die-hard Mortal Kombat enthusiasts.
     They then realized that Earthrealm's champions were a lot stronger than they had thought. Main characters Liu Kang (Ludi Lin), Kung Lao (Max Huang), Sonya Blade (Jessica McNamee), Jax Briggs (Mehcad Brooks), Kano (Josh Lawson), Raiden (Tadanobu Asano), and the main character of Cole Young (Lewis Tan) are all faced against Shang Tsung's champions in numerous battles.
     In these fights, the best thing about them besides seeing these characters fight on the big screen was the fight choreography. Each fight seemed realistic with plenty of action and suspense behind each punch thrown.
     The ending of the movie was super clear and held open the doors for a possible second movie in the future. Since other essential characters were not shown previously, this means that we can only hope to see them within a future Mortal Kombat sequel.
Leave a Comment