Book Review: The Help by Kathryn Stockett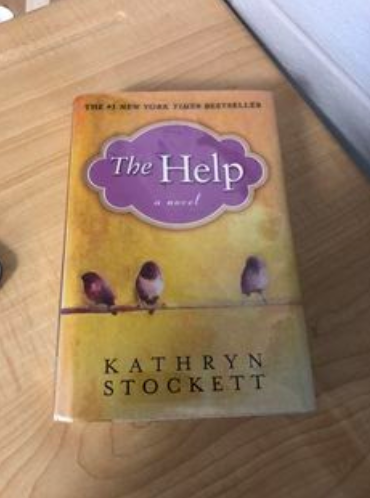 During quarantine, I picked up a lot of habits such as drawing, reading, and, especially, binging movies and TVshows. One of my favorite movies to watch was The Help, starring Emma Stone and Viola Davis. After finishing the movie for the umpteenth time, I decided I should read the book it was based on. Published in 2009, The Help by Kathryn Stockett tells the stories of African American maids working in white southern households in Jackson, Mississippi during the 1960s. With the chapters varying from focusing on the different characters, it's a beautiful story of equality, racial tolerance, and relations. 
     22-year-old Eugenia "Skeeter" Phelan is a graduate from Ole Miss: The University of Mississippi who returns to her family's cotton plantation to find her nanny and maid, Constantine, gone. When no one will tell her what happened, Skeeter tries to figure out what happened on her own. Meanwhile, she lands a job at the Jackson Journal, a newsletter in Jackson. Writing for a cleaning column (knowing absolutely nothing about cleaning), Skeeter asks Aibileen, her friend's maid, for help. After writing for the column for just a few months, Skeeter gets the idea to write a book about maids' experiences with working for white women. With the help of multiple maids, Skeeter writes a book that is about the experiences African-American nannies have taking care of white families. 
     The Help has many elements of great storytelling that had me reading for days on end. Not only was the book hilarious, but it told good lessons. Especially with what is happening in today's world, the message of racial equality was amazingly represented. Not lecturing the readers, Stockett captured the inner monologues of every character flawlessly. Playing off of each other with ease, the characters make you feel for them. With complicated backstories and heart-wrenching emotional speeches, every single character is important in some way. I was skeptical at first hearing all the humor in the book and knowing the message of the book. But after reading and seeing the timing of the comedy and how well it fits the characters' personalities, it quickly became one of my favorite books. If you haven't yet read The Help, I suggest you do!
Leave a Comment