Fort Thomas Independent Schools scores high regionally and nationally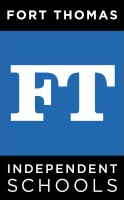 On February 26, Fort Thomas Independent Schools was once again named the best school district in Kentucky for the fourth consecutive year by Niche.com.
     Niche.com is based on rigorous analysis of key statistics and millions of reviews from students and parents using data from the U.S. Department of Education. The factors for ranking include state test scores, college readiness, graduation rates, SAT/ACT scores, teacher quality, public school district rating, and more. 
     Fort Thomas Independent Schools Superintendent Dr. Karen Cheser said, "I am proud but not surprised considering the top-notch school community."
     "We are so thrilled for and proud of the wonderful people that make up our school community in Fort Thomas for such a distinguished honor," Dr. Cheser said, "This is a special place filled with hard workers and high achievers. Niche.com encompasses all of our accolades, social media, and reviews so a top ranking in Kentucky truly could not have happened without everyone's contribution: teachers, students, and our entire community."
     Cheser said, "Fort Thomas Independent Schools is fully committed to developing the whole person, as evidenced by the creation and implementation of 'Portrait of a Graduate."'
     These competencies, Courageous Leader, Empathetic Collaborator, Global Communicator, Curious and Critical Thinker, and Creative Problem Solver, are points of emphasis both in and out of the classroom and are designed to prepare students to flourish after graduation.
     Additionally, Ft. Thomas Independent Schools has also placed first, second, third, and fourth in several other categories such as:
#1 Best School District in Kentucky

#1 Safest School District in Kentucky

#1 Best School District for athletes in the Cincinnati area

#1 Districts with the Best Teachers in Campbell County

#1 Safest School District in Campbell County

#2 Districts with the Best Teachers in Kentucky

#3 Safest School Districts in the Cincinnati

#3 Best School District for Athletes in Kentucky

#4 Best Place to Teach in Kentucky (#1 in NKY)
     On a national level, Fort Thomas Independent Schools also ranked high in four categories such as:
#94 of 10,817 Best School Districts 

#195 of 11,645 Districts with the Best Teachers in America

#219 of 11,749 Safest School Districts in America

#219 of 11,294 Best Places to Teach in America
Leave a Comment