FTIS employees to receive Pfizer COVID-19 vaccine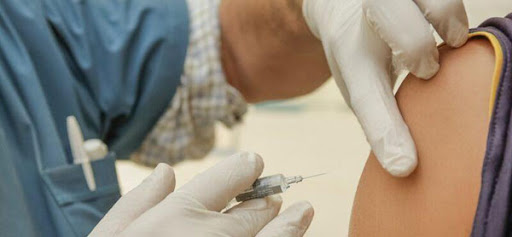 This Sunday, January 17, Fort Thomas Independent Schools (FTIS) employees will be among the first Kentucky K-12 personnel to receive the Pfizer COVID-19 vaccine. 416 employees registered to receive the vaccine, including all classified, certified, substitutes, and coaches.
     As of January 13, 153,498 total COVID-19 vaccine doses have been administered in Kentucky. Though medical workers and people with medical conditions were among the first to receive the vaccine, FTIS employees fall into category 1B of the distribution, so they are still some of the first to receive the vaccine. 
     In December, employees were given the chance to sign up to receive the vaccine, but did not plan on receiving it until February. FTIS staff are ecstatic to be given this opportunity early, as they are considered a target group given their occupation. 
     Spanish teacher Emily Haffey is one of the Highlands High School teachers set to receive the first dose of the vaccine on Sunday. Haffey is getting the vaccine for a couple reasons. Primarily is the health of her family, as her parents and grandmother are older, and her mother has pre-existing lung conditions which put her at risk. 
     With the vaccine, Haffey will be able to see her extended family in a safe manner. 
     In addition to keeping her family safe, Haffey is excited to receive the vaccine because of her travel plans. A big traveler, she plans to take a group of Highlands students to Spain over the summer and believes the Spanish government will require proof of COVID-19 vaccination to get into the country. 
     "I'd like to remain as safe as possible while still keeping some sense of normalcy." 
     Haffey is "stoked" to get the vaccine. Though nervous at first because not much is known about the long-term effects, she saw how COVID-19 could affect someone her age when her cousin had the virus. 
     "When I found out Tuesday I almost did a cartwheel," she expressed. "After I get the vaccine, most of my family will be vaccinated so I'm very excited."
     Employees around the district had similar reactions when they found out how soon they'd be receiving the vaccine. From crying tears of joy to jumping with it, FTIS staff is thrilled to receive the first dose. 
      This vaccine consists of two doses given 21 days apart, so FTIS staff will receive their second dose on Sunday, February 7.
View Comments (1)