Caillou: One Last Whine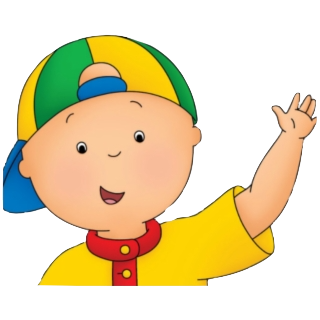 Caillou has finally become a big boy after 20 years of airing on the PBS KIDS channel, the Caillou franchise is finally coming to an end. 
     This show is about a four-year-old who lived with his two parents and little sister. Caillou has invisible friends who he learns to explore and play games as he finds his way! Caillou holds a strong place in many people's hearts. PBS KIDS had publicly announced this information on Twitter Yesterday, January 5th, 2021, at 12:18 PM.
     "We're saying farewell to Caillou, but remember, when we say goodbye to something… It just means we get to say hello to something new!" PBS KIDS tweeted on January 5.
     With a total of 144 episodes, this show was meant to teach kids that you will not always get everything you want in life. Instead, the goal is to work with what you have and find your way around obstacles. The show first aired on September 15, 1997, and the final episode was on October 3, 2010. 
     PBS KIDS tried to make this show educational and helpful, but many would say it gave a lot of children the wrong message. In the show, Caillou whined and cried to get his way, oftentimes mean to his sister, classmates, and parents along the way.
     Freshman Kyle Schnelle says, "I'm quite happy [it's being canceled]. It was a weird show that sent the wrong message to children." 
     The show exposed children to such things as Caillou lying to his mother, tormenting the family cat, and swatting his baby sister with a book. People took this character to the internet where it soon became a national joke. Now, it's one of the most iconic memes on the internet simply because of how much Caillou whined to get his way. 
     Even with everything that this show did wrong, it still aired for over twenty years, and with that, it occupies a special place in people's hearts. 
Leave a Comment