URGENT UPDATE: Governor Beshear further extends NTI days in daily COVID-19 update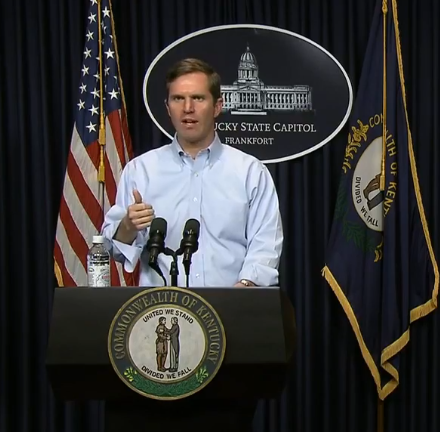 The whirlwind of changes at Highlands High School has not ended. With the hope of going back to school a week after spring break, students anticipated the return of normal high school life.
Unfortunately, another extension has been added to the Non-Traditional Instructional (NTI) days.
Earlier today, Governor Andy Beshear held a conference call with superintendents across Kentucky. During this conference, he proposed the extension of NTI days. Later on in Beshears daily Covid-19 update, he explained this proposal further.
"This [extension] goes along with what the white house put out. We know it's going to be needed for, at least, this period." Beshear explained. Beshear will touch base with the superintendents in approximately two weeks to reevaluate the status of the situation.
In response to this, an email has been sent out to Highlands parents and students stating that Highlands "will continue with our NTI program once back from spring break from Monday, April 13, through Friday, May 1. We anticipate a return to campus on Monday, May 4, 2020."
If any student is in need of assistance during the NTI program, it is advised to visit https://www.fortthomas.kyschools.us/content/ntidays2020 for further resources.
It is also advised for students and families to continue to practice social distancing throughout the program and spring break. While practicing social distancing, be sure to follow the 10 Steps to Fight Covid-19 (as seen below). As of now, refraining from social contact is the most efficient way to break the chain of contagion.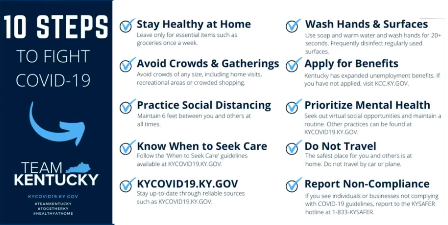 It is uncertain whether or not the NTI program will extend. As a result, this is a developing story. More updates and information from the governor will be published as they surface.
Leave a Comment