Students take action: March For Our Lives Rally at Tower Park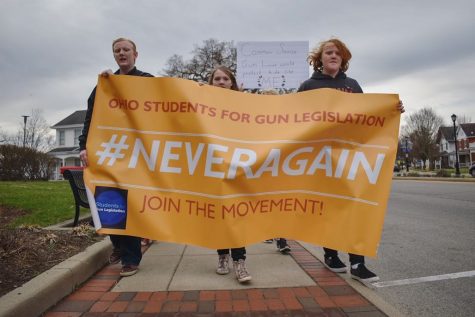 On Saturday, the community of Fort Thomas marched as one to end gun violence in America. The march took place in Tower Park and around 100 people showed up to raise their voice.
It was organized by seniors Sydney Cooper, Sarah Cayton, Alex Harrison, and sophomore Juli Russ who are the founders of the March for Our Lives: Fort Thomas chapter.
Cooper states, "we all had a very unified message that we wanted better legislation for not just Kentucky but for the entire nation and even though our state government with Senator McConnell and Senator Paul and Governor Bevin. They have been taking a back seat to this. I think that our march really opened some eyes to Fort Thomas residents who came that even though we have not been affected by gun violence at our school, it's still important to us because we are fearful of it ever happening."
In the first 3 months, the United States has seen almost 300 deaths due to gun violence, and 46 of those were in Kentucky. However, these incidents are often described as isolated incidents.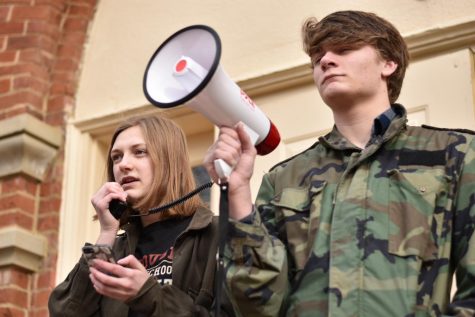 At the march, there were 6 speakers. Senior Sydney Cooper, sophomore Juli Russ, senior Kennisha Williams from Newport High school, 5th grader Harrison Schultz from Woodfill, Ethan Nicholas from Ohio Students for Gun legislation and Crimson MacDonald from Moms Demand Action.
Cooper's speech was a call to action for people to start looking at the bigger picture and start raising their voices. The speech included some shocking statistics that showed just how necessary these reforms are and informed the marchers of the growing need for voters to vote for stricter legislation.
For more information on March for Our Lives: Fort Thomas chapter, visit their Instagram page @fortthomasmfol.
Leave a Comment