Country Music Star Morgan Wallen Announces New Album: One Day at a Time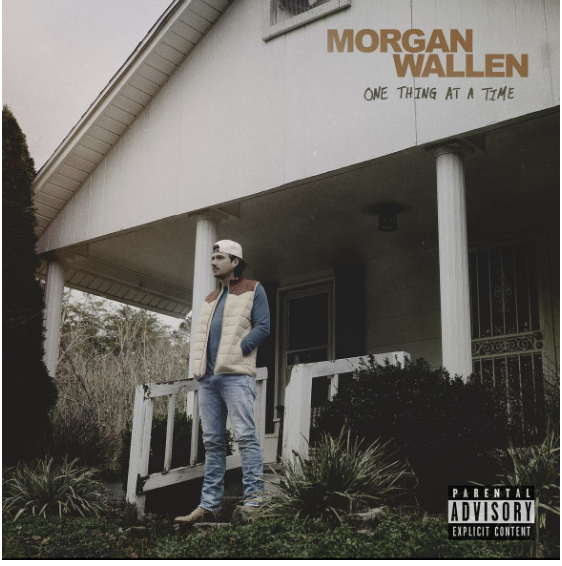 On January 30, 2023, Morgan Wallen, a country music star, announced his third album, One Thing at a Time. This new album will consist of 36 songs with features by Ernest and Hardy. The announcement made by Wallen also consisted of the new album's cover art- him posing on his grandmother's front porch in Sneedville, Tennesse.
To celebrate the release, Wallen dropped three new songs that night. The songs dropped were: "Last Night", "Everything I Love", and "I Wrote the Book". Fans can pre-order the album now wherever music is being streamed. 
One Thing at a Time is the follow-up album to Dangerous: The Double Album, written in 2021,  which spent 10 weeks at No. 1 on the all-genre Billboard 200 and 105 weeks (so far) at the top of the Top Country Albums chart.
Wallen co-wrote 14 of the 36 tracks. Other notable names represented in the writing credits include Miranda Lambert, Ashley Gorley, Nicolle Galyon, Jessi Alexander, Travis Denning, and Ryan Hurd.
The tracklist of the album consists of:
Born With A Beer In My Han

Last Night

Everything I Love

Man Made A Bar ( feat. Eric Chruch)

Devil Don't Know

One Thing At A Time

'98 Braves 

Ain't That Some

I Wrote The Book

Tennesse Numbers

Hope That's True 

Whiskey Friends 

Sunrise

Keith Whitley

In The Bible (feat. HARDY)

You Proof

Thought You Should Know

F150-50

Neon Star (County Boy Lullaby)

I Deserve A Drink

Wine Into Water

Me + All Your Reasons

Tennessee Fan

Money On Me 

Thankin' Bout Me

Single Than She Was 

Days That End In Why

Last Drive Down Main

Me To Me

Don't Think Jesus

180 (Lifestyle)

Had It

Cowgirls (feat. ERNEST)

Good Girl Gone Missin'

Outlook

Dying Man
Leave a Comment