Murder Mystery Part 2: True Love?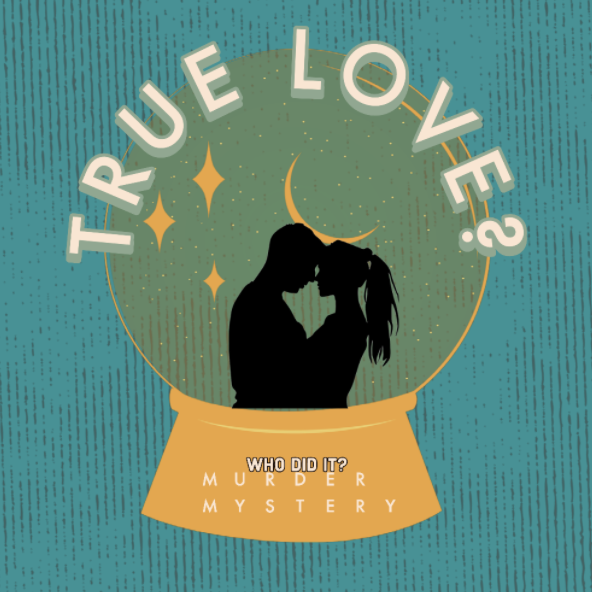 Mavis:
November 16, 2021
He's so perfect in my eyes, no one trusts me with what I feel. It's always what my friends want and not me. I know he isn't perfect but to me he is. The way I wished his sweet lips could touch mine. I wanted to be his casanova. The way he holds me in his arms makes me happy. He makes me the happiest girl alive. We do everything together. I don't want to be the stereotypical couple. I want to do what makes us happy, not what others want. I'm tired of what people want because it's not their life, it's my life. Me and him forever. 
November 22, 2021
Who's looking at me? Who is that? It's making me self-conscious. I don't need to be looked at this way. I'm scared. Someone help me, please. I don't know who this is but I'm scared because I have someone that loves me. What if he sent someone to check on me to make sure I'm not cheating? Why would he think I'm cheating? Does he not trust me? He's coming closer and closer. 
November 24, 2021
He doesn't know who it is, am I being lied to? I'm scared. Who is it? He loves me right? Why am I thinking about this? Of course, he does. He loves me. I am good enough for him, well I hope to be. I want to be his forever because we are meant to be together. I just want him. Nobody makes me happier. Sitting in my room listening to music while writing in this diary is amazing. It lights up my day because I get to talk about him. 
December 1, 2021
This person is still following me. A tall lanky man, wearing all black, with fair skin, and a nice built figure is following me. Does he like me? He seems more perfect than Waylen. It doesn't matter, Waylen is all I need, he's all I want. This is bad, he needs me. I need him.
Waylen:
November 22, 2021
I'm ready to go. My life is a game and it's hanging on by a thread. I've ruined everything. Everything I touch I ruin. I ruined her in an instant. She is too attached and I want to leave her. I'm just not good enough for anyone. Everyone says I'm perfect. I'm not. I miss having someone that makes me happy. She tries so hard to make me happy and I just have to put on a fake face. She would take my pain in an instant if she could. I just can't rely on her. She takes away my sin in an instant, but it doesn't work. She wants me to be happy, but is it really working?
December 2, 2021
I read her diary. I can't be with her anymore. Someone is following her and she's falling in love with them. That's not how it's supposed to work. She's supposed to fall in love with me so that he can kill her. I don't want her and that's the easiest way to let her down. 
Unknown:
November 22, 2021
Why am I doing this? I watched her, I had a plan to catch her.  I tried to get her but I think she saw me. Is she catching on? What if she finds me and turns me in? What should I do? Why me, I'm supposed to be the good one. 
November 24, 2021
Guilty or innocent? Who's going to kill her? Will it be him or me? She writes out everything, he will find out. I don't know what I'm supposed to do. I don't want to hurt her.
December 2, 2021
He found out. He seems more controlling than loving. Why would he go through what she writes? I can't help the fact that she seems to like me. I don't want to be the one that's hurt or killed by him. He's crazy. Maybe even a psychotic person.
December 4, 2021
She's dead. I don't know what to do. How do I help? Her family doesn't know me but I want to know them. Should I tell them? No, no I definitely shouldn't. They would think I'm insane, just like him.
Who did it?
Mavis was a teen girl who loved her boyfriend, Waylen. However, Waylen doesn't love her back. Waylen wants her to be happy and he knows that she relies on her too much for her to be happy. The unknown man sees Mavis but doesn't know what to do. He decides to follow her until she falls in love with him. Mavis was killed, but who did it?
Leave a Comment