Honoring our Fort Thomas Independent Schools veterans
     In honor of Veterans Day, the Hilltopper staffers were given the opportunity to communicate with two veterans in our Fort Thomas Independent Schools District, Former Highlands Middle School Principal Mark Goetz and now Director of Pupil Personnel and Sixth-grade Math Teacher Aaron Lense. 
     Today, November 11, otherwise known as Veterans Day, is an important holiday for the United States. 
     This is a federal holiday in the United States annually held to honor military veterans, people who have served, are serving, and who have fought in the United States Armed Forces.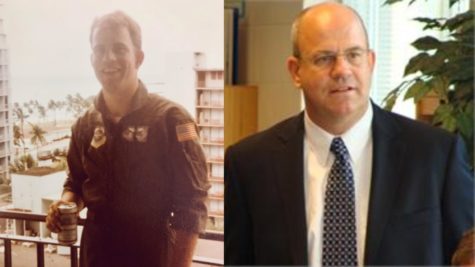 Goetz went to serve straight out of High School. An influence in that decision came from his dad who served in World War II.
     He graduated in 1978 and went to basic training. 
     Goetz didn't know what he wanted to do in his future, although he knew he was good at math and science. He considered being a doctor or a nurse, but he wasn't ready to fully decide. The military would guarantee him to be a medic with "unbelievable" training, giving him 4 years with a lot of college classes. 
     He then became a medic in the Air Force. His job was to take care of injured and wounded soldiers, along with stabilizing them to a staging hospital. He made sure they received enough care to be kept alive, go on the helicopter to be taken to a higher-level hospitalization to stabilize them and get them back for care, recovery, and rehab. 
     Goetz served active duty for four years full-time and reserved duty for two years part-time. 
     After serving in the military for six years Goetz decided to become an educator but continues to say serving was the best thing he has ever done. 
     "I realized how many great people there were and how many people grew up differently than me. It was really eye-opening for me; you build relationships with people you would have never expected to ever talk to."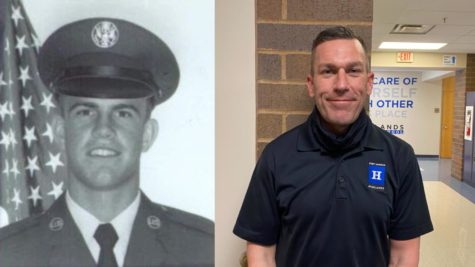 However, Lense had a different experience than Goetz.  
     Lense went to college to play soccer at Northern Kentucky University, keeping his focus on athletics, not academics.
      "I went to NKU really not thinking about studies, just thinking about soccer."
     Initially, Lense was going for an accounting major and ended up not getting as much playing time as he anticipated. 
     Serving, to Lense, was the best decision he ever made in his life. It helped him find himself. 
    "I was like 'uh-oh.' I'm in a position where I hate my major and I'm not playing soccer."
     Lense wanted a drastic change in his life, so he left school and decided to go into the military, serving in the Air Force. Lense did traffic control informing other planes and helicopters where to go, serving a four-year enlistment. 
    "They definitely had me do things I wouldn't want to do again but as far as getting my life together it was by far the best decision I've ever made in my life."
    After serving, Lense went back to school to get his teaching degree.
    "I got out of it everything was easier. When I went back to school again everything was easier because I've grown up and lived on my own for a while and I became an adult really quick, and with that, you gain a ton of responsibility."
    We honor today in the memory of many Veterans who have died and risked their lives for our country, be sure to thank our Veterans.
Leave a Comment