Scrap Wood Syd: The passion of a student woodworker
Julianna Russ
     Wooden barrels, two-by-fours, and metalware were scattered in the driveway, clearly indicative of a well-loved workspace. The circular saw whined to a halt, and Syd Bredwell emerged from the garage with a wide grin. 
     A St. Thomas alumna and now a Highlands senior, Bredwell began seriously working with wood during the summer of 2017. Her woodworking business, Scrap Wood Syd, has impressed community members and attracted many customers since it first began. 
     "The very first few things I ever made were just carnival games, and then obviously we've ramped it up to barrels, display cabinets, and tables," she explained. "My dad helps me. A very common misconception is that he started [the business], and that is actually not the case."
     Her motivation to start Scrap Wood Syd stemmed from her love of power tools, a passion introduced early on by her late grandfather.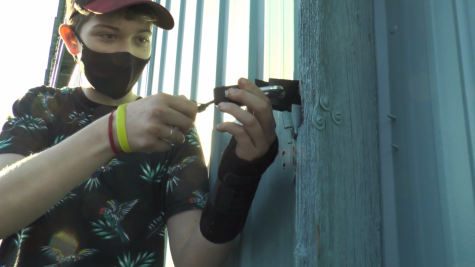 "My grandpa Bredwell was my biggest role model growing up. I absolutely adored that man. Whether he was fixing a toilet, a car, putting up a wall or changing a lightbulb, I wanted to learn everything from him. He bought me my first little toolbox, and that's where it started."
     Scrap Wood Syd is currently in the process of expanding. Bredwell began the shop in her garage, but recently started renting a warehouse in Alexandria, KY, to store barrels and large wood slabs. She dreams of the space becoming a storefront for her business, and that goal doesn't seem too far out of reach.
     "We've got orders coming in, we've got an amazing amount of hardwood. We actually just spent $2,000 on this old barn full of any type of wood you can imagine. That's gonna turn into tables, and mantels, and anything anybody wants."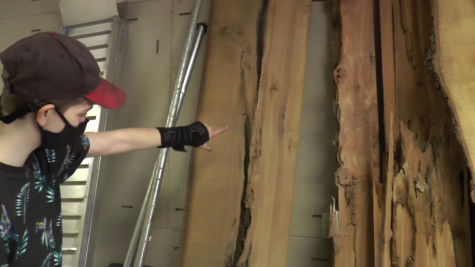 Although her business was kickstarted by barrels, Bredwell envisions a large-scale creative expansion. She explained, "Right now in my head, it's farmhouse tables. Nice, big, solid tables."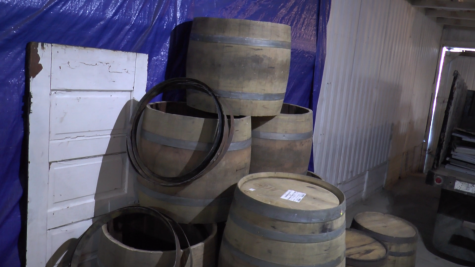 Above all, Bredwell is passionate about her work. 
     "I love doing it. It's fun, I love fixing things. Ever since I was a little kid, if the radio would break, it'd be like 'Mom, I wanna take it apart and figure it out!'" She continued, "The idea of being able to have an idea in your head and make it actually happen is so powerful."
     Despite all of Bredwell's success, entrepreneurs know that the road is not easy. Owning and managing Scrap Wood Syd has taught her a lot about people. 
     "If somebody makes a $500 order and you do that $500 order and two days later you reach out to them and they don't reply, you're screwed. It really opens my eyes, especially being someone that's younger, to the reality of how other people function."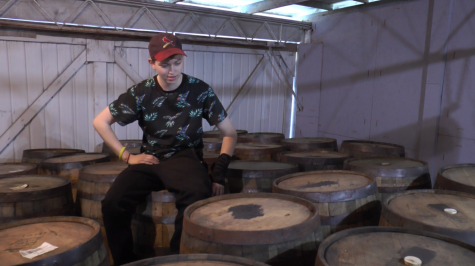 To Bredwell, the benefits of entrepreneurship outweigh its challenges. She said her proudest moments are when her customers in the community recognize her. 
     "Yesterday I walked out of school, and this little girl and her mom were standing there. They were like, 'Oh that's Syd! Syd made our Christmas tree!' It's great to be able to make something and bring joy into other people's homes."
     Although she hasn't decided exactly what she plans to do after graduating, she's considering going to trade school to supplement her skillset with welding. Scrap Wood Syd is absolutely going to be a part of her future.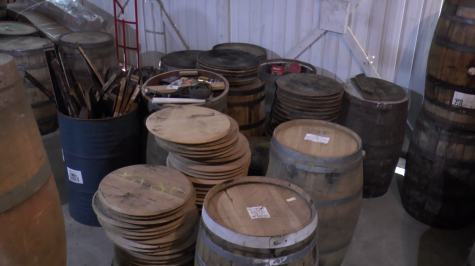 She also had some advice for people that haven't found a passion of their own yet. 
     "Anything that interests you, try it. Even if you have to spend $50 to get a little kit of whatever, just try. If you have friends that do it, call them. Watch [and] learn as much as you can. Just do it."
Leave a Comment