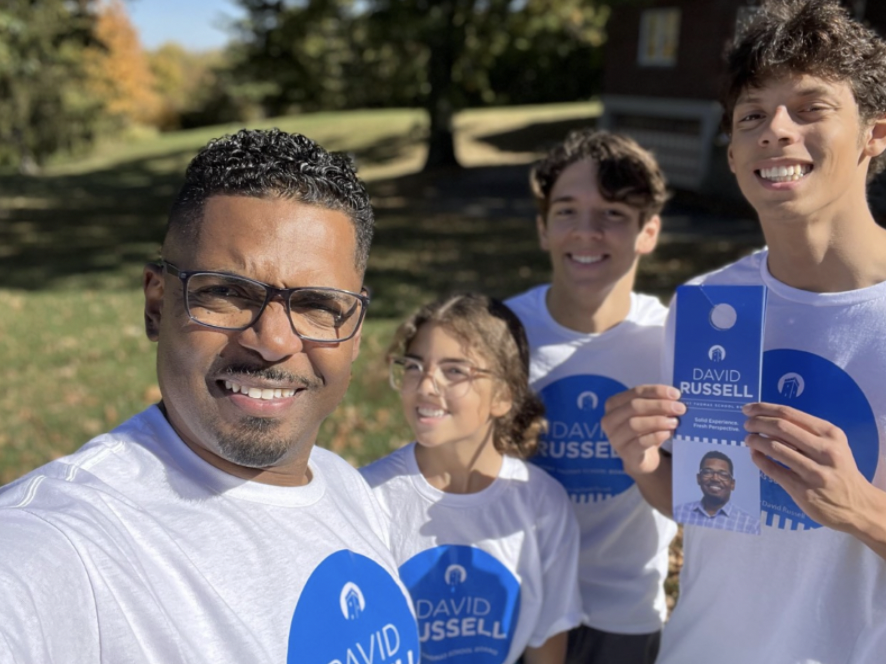 David Russell
What made you want to run for school board? 
Thank you for giving me an opportunity to speak to your readers. I'm running for this office because I love The Fort and I want to serve this community. I have been honored and trusted to serve on HMS & HHS SBDM Council for the past six years. While in this role, I've learned about the challenges our students, teachers and parents face as students are ready to leave the nest. I see room to grow. I want to ensure the board is upholding the tradition of excellence while also thinking outside the box and ensuring that the educational experiences of all the students and families in this district is exceptional. 
If you were elected, how could you help the district?
Working in Human Resources for over 20 years has given me extensive experience in listening, connecting and relating to people from all walks of life, beliefs and cultures. To be successful in my role, it's a must that I find solutions to problems, and deal with tough topics with consistency, reason, and integrity. I do this every day and will leverage these skills to help connect people together and find common ground to any challenges. I get that I'm a part of a team who sets policy and provides resources to improve achievement for each student in the district. I will champion the lines of communication. I'll ask the hard questions, make tough decisions, and encourage safe, genuine dialogue between parents, teachers, and students.
What differences could you make to the community? 
My family and I have called Fort Thomas home for eight years. You might have attended class, worked on a project, performed, or played on a team with one of my kids – Mac, Bode and Chaney. Because of who I am, my family makeup, my values and experiences, being a first-generation Fort Thomasan, and having served in other school settings, I believe I have a perspective that is unlike any other candidate running for school board. My voice and point of view is different and is one that is needed on this team and in this community. 
Why do you think you should be elected?
My combined real-world and volunteer school experience has prepared me for this moment. Serving on the Site Based Council for six years as a parent has opened my eyes to the challenges and pressures students, families, and teachers face in Middle and High School. Coming out of the pandemic, I believe we have a great opportunity to improve the student experience – for all students and to reconnect around our schools. My family moved to Fort Thomas because of the strong families, strong schools, strong extracurricular activities, and strong traditions. We wanted to add to the legacy. I will fight to ensure these strengths continue. 
What is your vision for education in this community?
I want to ensure that our high academic standard is maintained. And, challenge us to consistently pursue ways we can support our students who may need extra support or may not have college on their radar. Regardless, every student should receive an awesome education and our school board's primary focus must be fighting for every student's chance to reach academic excellence.
I understand that most students reading this are not yet old enough to vote. To those students, please remember that your voice still matters. The FTIS School Board wants to hear from you. I also would love to hear from you. Please feel free to reach out with your questions and concerns. Encourage your parents, guardians, and family to vote. Let them know your educated opinion and perspective. And, as soon as you turn eighteen, start voting! It's your right as an American to cast your vote. I look forward to seeing you at the polls. 
And to those older students that are voting eligible, I would love your vote on November 8! Thank you!