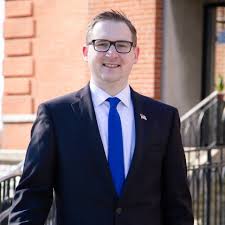 Justin Fortner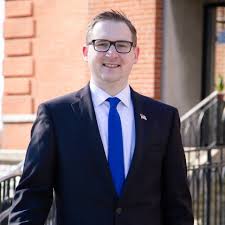 Justin Fortner is an attorney focusing on State and Federal Criminal Defense, Personal Injury and Bankruptcy. Fortner oversees a conflict contract in the Campbell County Public Defenders Office. He is an advocate of the right to life and is committed to protecting 2nd amendment rights. Growing up, Justin looked up to his father, John. John prosecuted approximately 30 years, retiring from the Campbell County Attorney's Office in October of 2016. His aunt, Mary Fortner Rafizadeh, has worked in state and federal litigation since the early 1990s. Both of these influences in his life have helped him to develop in his career, making him uniquely qualified to serve our county. With a firm knowledge of the United States Constitution, he is committed to justice, law, and order.
Fortner graduated from Dayton Law School and completed an externship with the Campbell County Attorney's Office under the supervision of Campbell County District Judge, Cameron J. Blau.
Justin is focused on strengthening the existing relationships with law enforcement and helping to best serve those dealing with drug addiction in Campbell County. Fortner believes in integrating himself into the community and saving the county taxpayers money by making the office more efficient. Justin holds himself to a high standard of work ethic, integrity, and honesty.
A lifelong resident of Northern Kentucky, he lives in Bellevue. In his free time, Justin enjoys catching up on current events, watching sports, and spending quality time with his family.