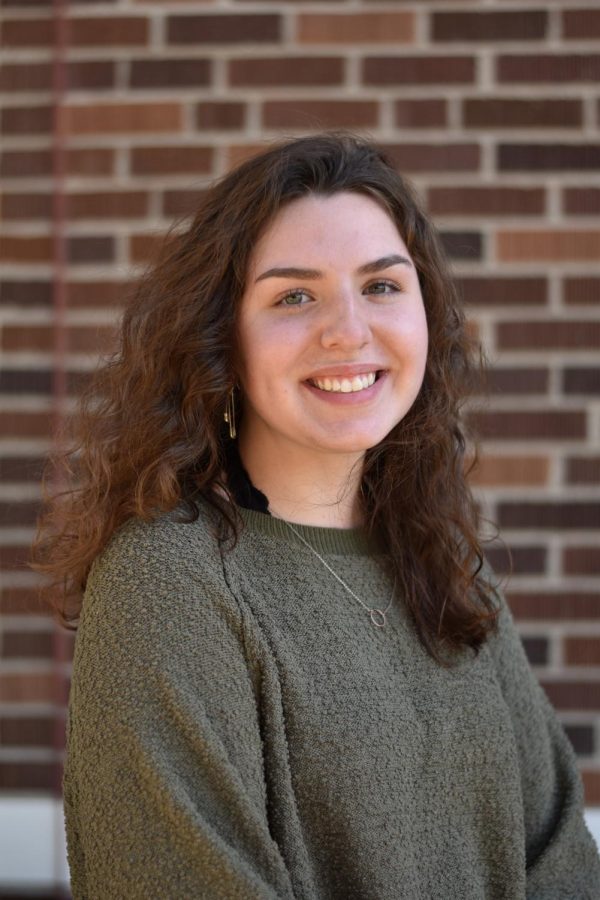 Haley is a senior this year at Highlands and is excited to be taking Journalism for the first time! She has been writing short stories since elementary school but has only considered writing as a serious hobby since she took AP Seminar her sophomore year. As a staff member for Journalism, Haley is thrilled to showcase her creative abilities through her writing for both the yearbook and the HHS Hilltopper. She fell in love with the idea of documenting the history of HHS, especially for the wacky year of 2020. Writing for the Hilltopper has quickly become another perk.
Outside of Journalism, Haley is a dedicated student and loves to spend time with her friends and family. She is an active member of several clubs and organizations at Highlands, including the Green Club, Art Club, Spanish Club, Drama Club, and Creative Writing Club, as well as the National Honor Society (NHS), National English Honor Society (NEHS), and Spanish National Honor Society. 
Haley would like to thank Mrs. Brubaker and Maggie Schroeder for constantly begging her to join Journalism since they met her during sophomore year. She truly appreciates all the poking and prodding!
Haley Luersen, Staff
Jan 26, 2021

Varsity girls defeat NCC in nail-biting game

(Story/Media)

Nov 25, 2020

Mediocre Kitchen Madness: Thanksgiving Edition!

(Story)

Nov 13, 2020

The unsung hero of the halls

(Story/Media)

Nov 06, 2020

Mediocre Kitchen Madness: November Edition

(Story/Media)

Oct 15, 2020

Among Us: The global phenomenon amidst the global pandemic

(Story)

Oct 02, 2020

Schroeder defeats major setback with a race to victory

(Story)

Sep 18, 2020

Girls' varsity volleyball team defeats Campbell County in senior night game

(Media)