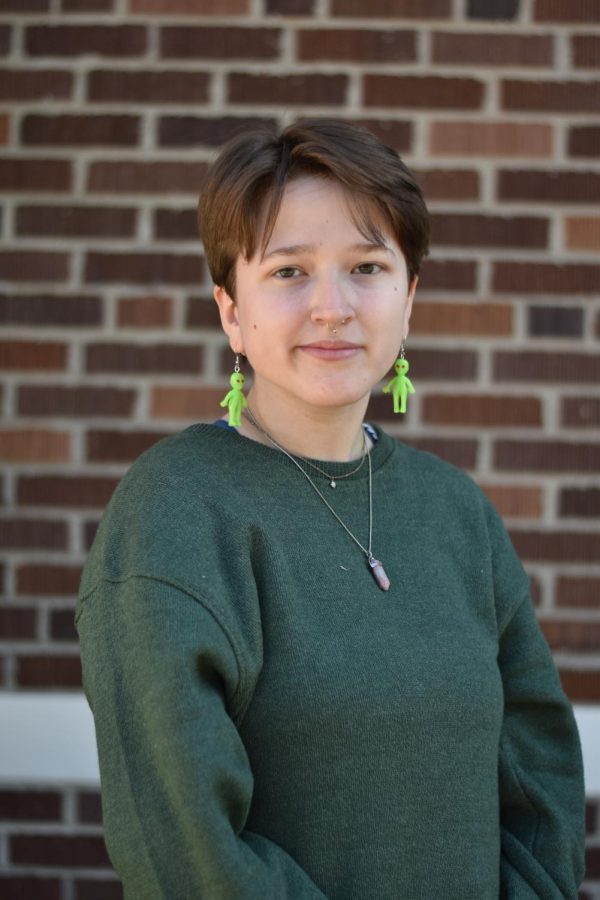 Chelsie is a junior at Highlands, and has always enjoyed writing and photography. She began her love for news and journalism at her elementary school in North Carolina, where she was on the announcements, frequently sharing the news of the school. She then continued sharing her voice at Johnson Elementary, after her move from North Carolina to Kentucky in the fourth grade. In middle school, Chelsie joined her school's writing club, using this as a creative outlet and a place to speak openly. In eighth grade, with her writing club teacher's advice, Chelsie took journalism. And she loved it. 
Chelsie enjoys all aspects of writing, especially when she gets to tell a story, whether it's fiction or nonfiction. Photography has always been a part of her life, as she started taking photos with her friends in the eighth grade. Even though they were having fun as they were doing it, the photos always turned out great and taking photos naturally became a habit of hers. 
As this is Chelsie's first year of journalism in high school, she is very excited to become a part of the journalism family. Journalism and news casting has helped Chelsie get out of her comfort zone more, talking to people who she doesn't know, which doesn't come easy to her. And so, she's excited to do more new things in journalism, even if they may not come easy at first.
Chelsie Cooley, Staff
Jan 26, 2021

What Biden plans to do on his first 100 Days as President

(Story)

Jan 17, 2021

OPINION: Who I think should receive the COVID-19 vaccine first

(Story/Media)

Dec 08, 2020

Resilience during an Unprecedented Time: What NTI looks like through my eyes

(Story/Media)

Oct 30, 2020

With cases on the rise, following precautions is a necessity

(Story)

Oct 30, 2020

How to stay safe during the COVID-19 pandemic

(Story)

Oct 28, 2020

The fight to stay alive: COVID-19's effect on movie theatres

(Story/Media)

Oct 21, 2020

PHOTO GALLERY: Florals fill school as students dress for day of three of Spirit Week, Hawaiian day

(Story/Media)

Oct 16, 2020

The resilience and persistence of a Ladybird

(Story/Media)